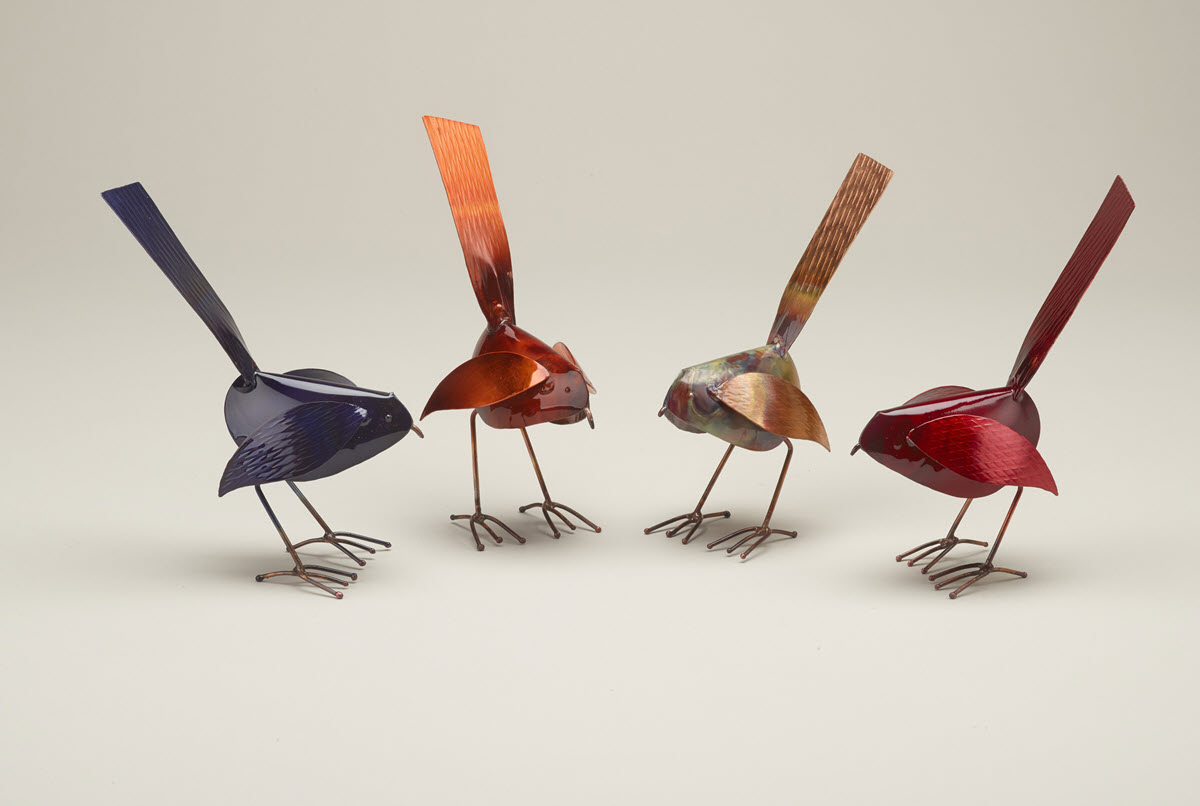 Free-standing copper birds in blue, red, orange, and copper are delicate and lovely to add to any décor.
6" h., 2.5" w. and 5" deep.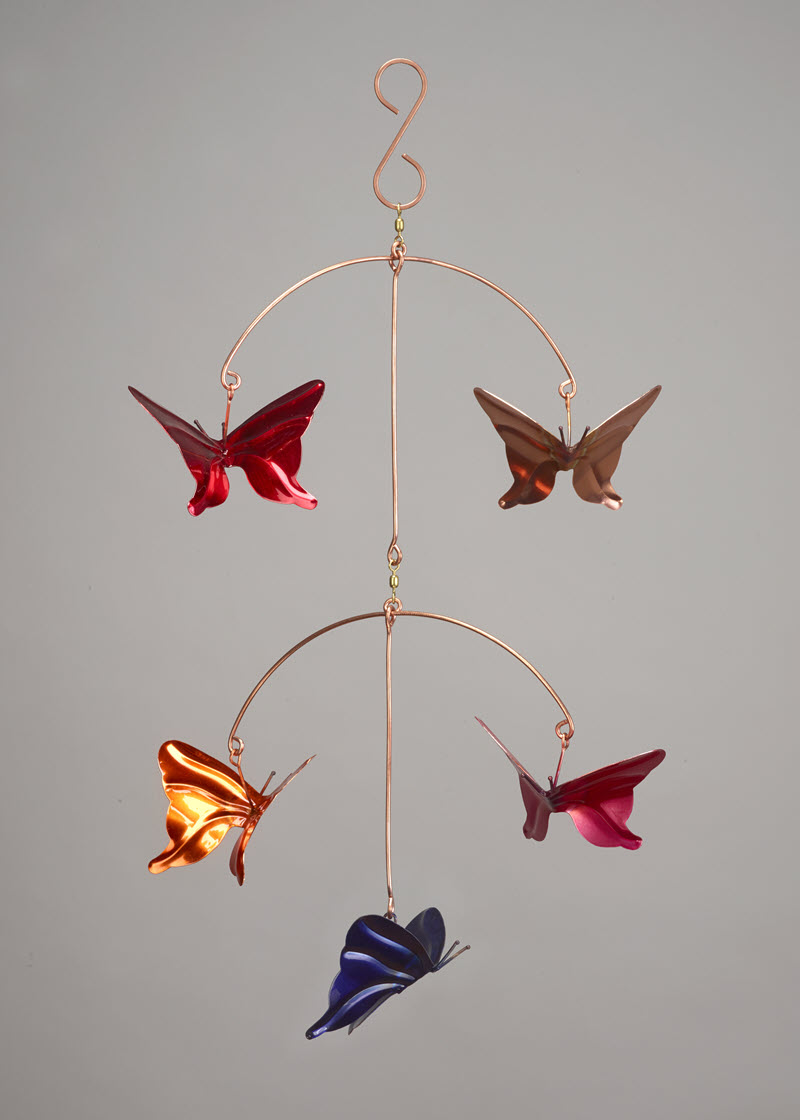 Whimsical, colorful and kinetic! 5 butterflies create a mobile that will grace an outdoor space or inside.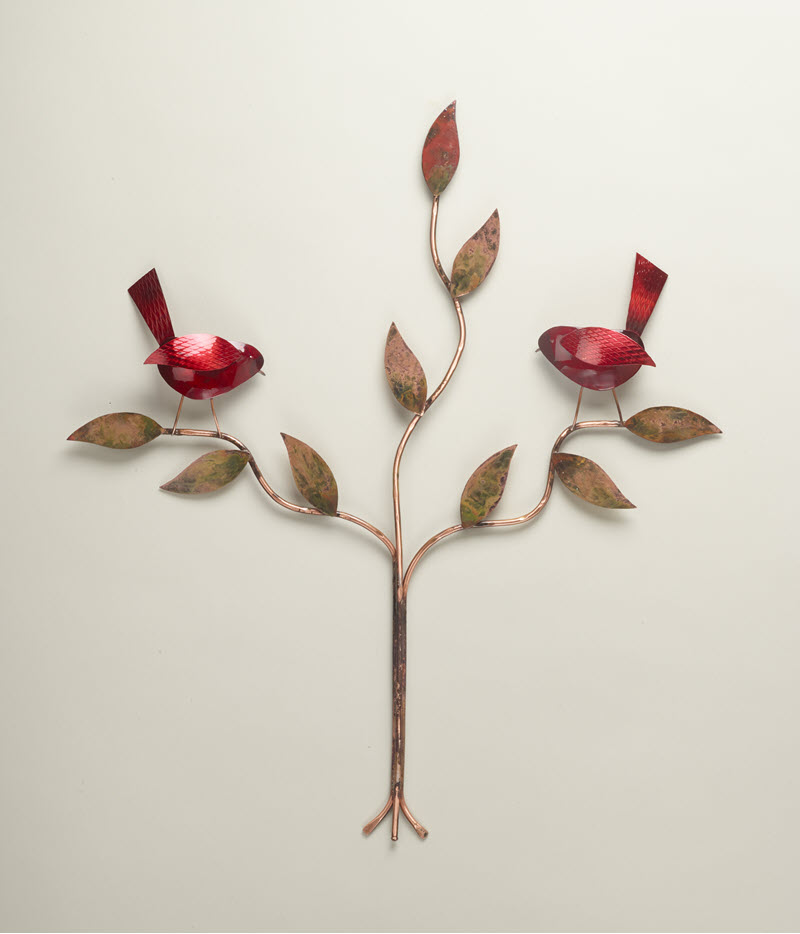 "Birds in a Tree"
Folk art with birds resting in a tree.
Display inside or outside. 19″ h. x 17″ w.
Also available with bluebirds.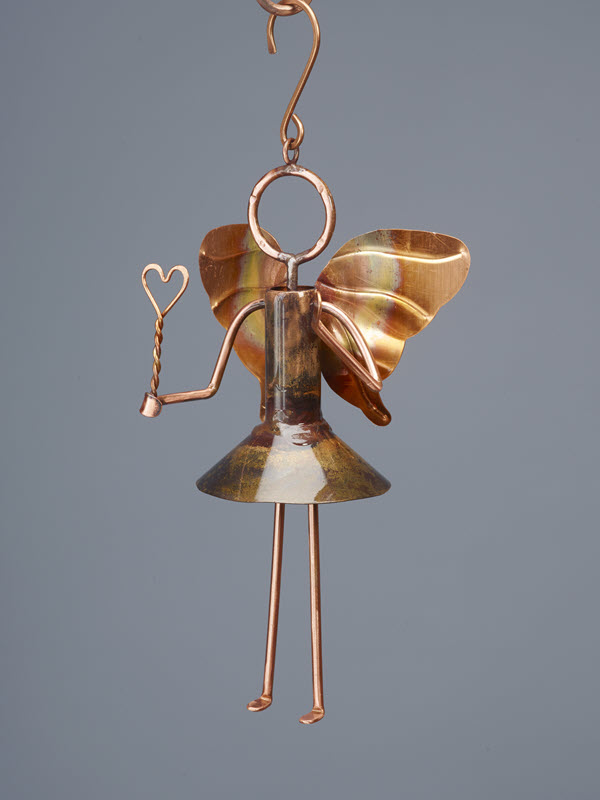 Add some magic to your yard with a fanciful copper Fairy. Inspired by the simple stick figure, the garden art piece hangs from a tree branch, on a porch or in your favorite room. 9" tall with a 3" S hook.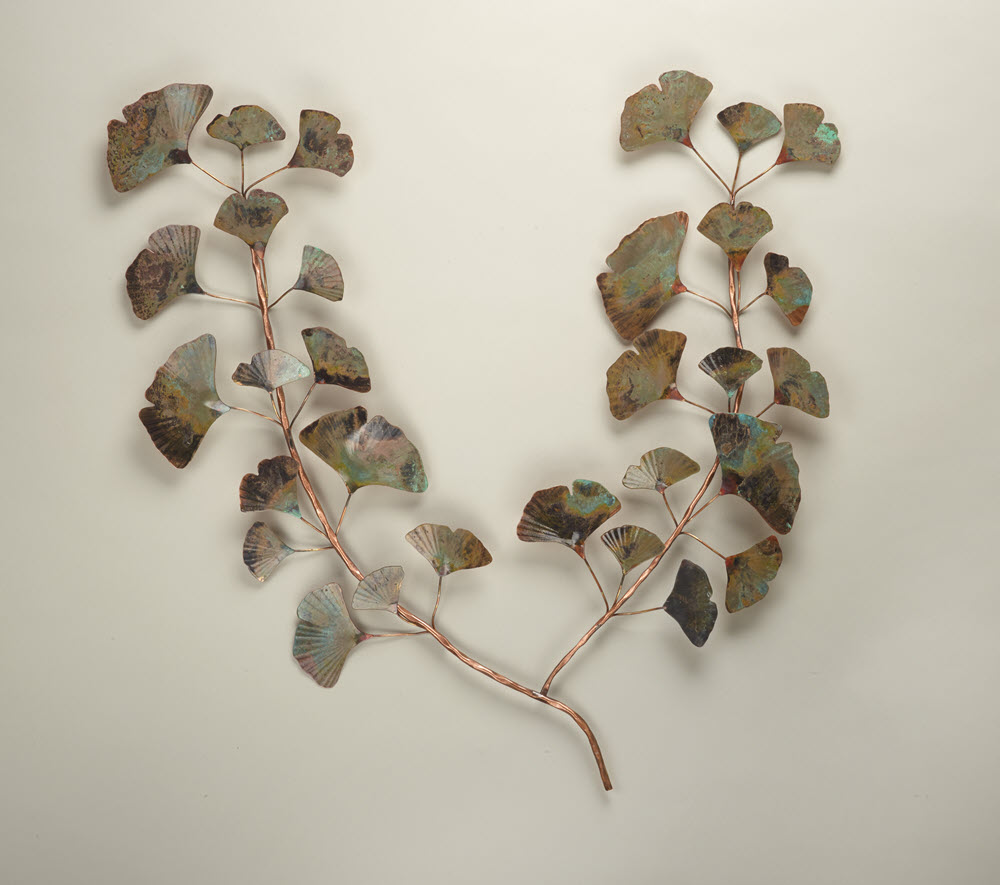 Copper Ginkgo Branch in Polished Copper or Patina finish. Designed for indoor décor or outstanding in an outdoor space.