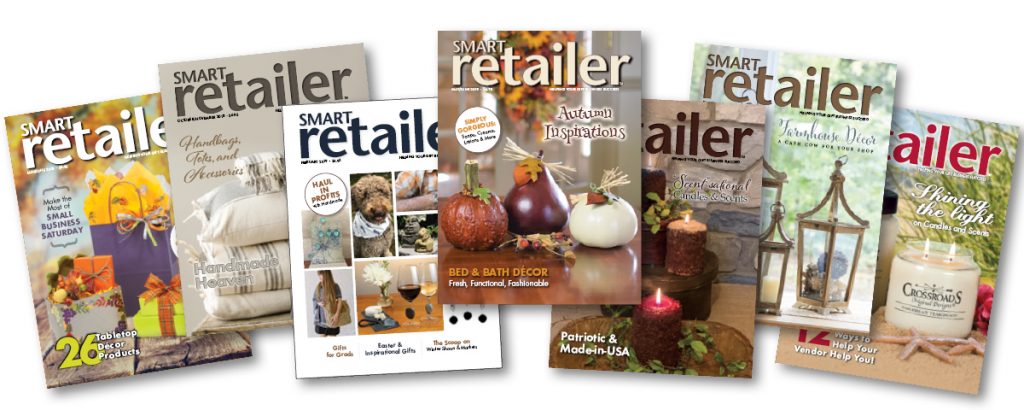 Mission Statement
Smart Retailer is a leading print and digital resource for independent gift and home-décor retailers. Featuring industry information, wholesale merchandise, and business tips, Smart Retailer helps small stores leverage their unique advantages to successfully compete with big box stores. Each issue is packed with products, trends, display ideas, marketing strategies, valuable business advice, a trade show calendar, and inspiring stories of small businesses just like yours. Smart Retailer is a grassroots publication that stays in touch with its readers through special offers, informative enewsletters, and timely surveys that lead to cutting edge articles to share best practices with our storeowners.
Our History
Smart Retailer was established in 1993 as Country Business magazine with a focus on the country gift market. Since then, the magazine has expanded its reach to include all of the popular gift and home-décor styles. In 2012, the magazine changed its name to Smart Retailer to stay current in the market and to reach a widening audience. Today, Smart Retailer is a valuable resource for independent retailers of all types of gifts and home décor.
Smart Retailer is a JP Media LLC publication.
---