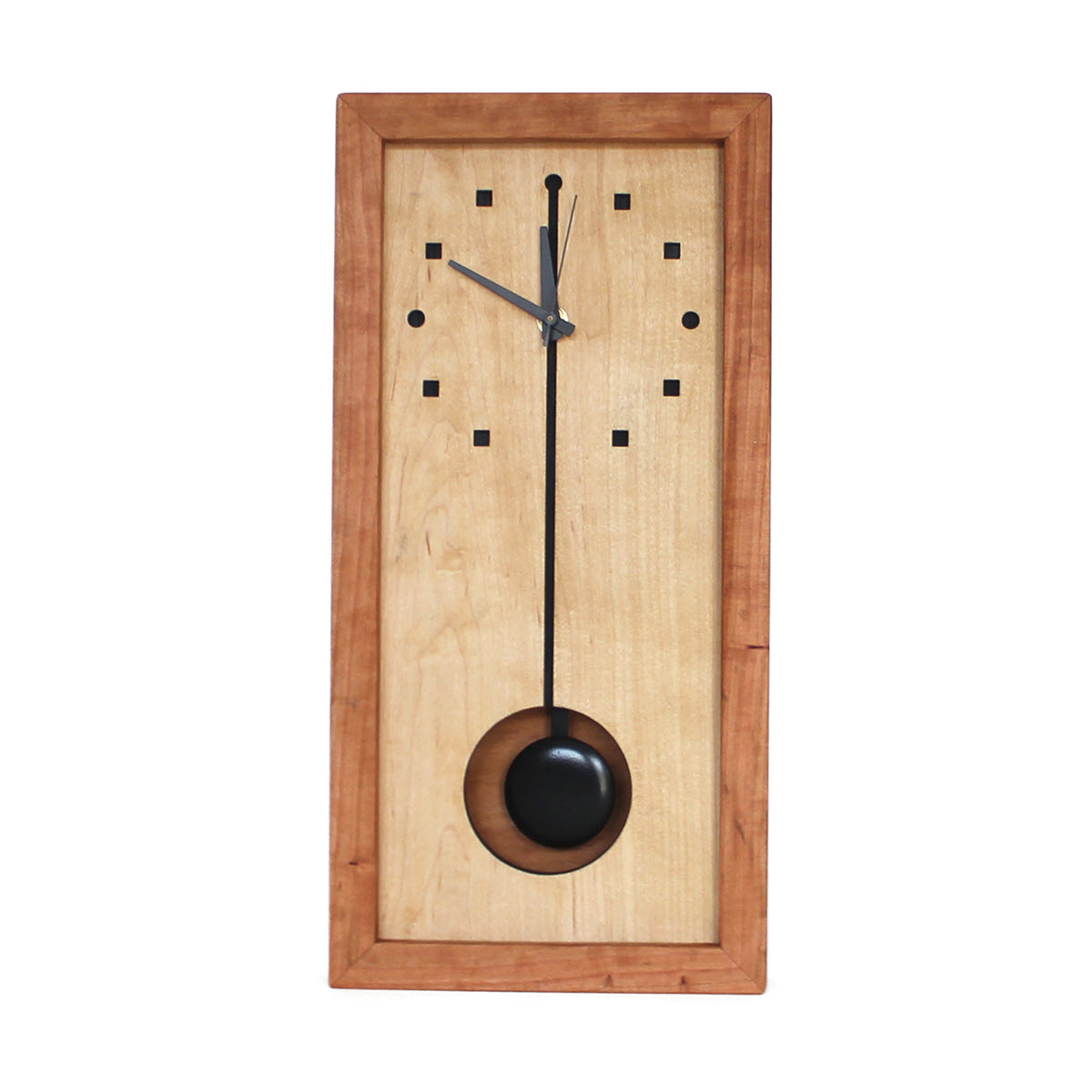 Handcrafted from certified sustainable Appalachian cherry and hard maple woods with a fine, hand-rubbed oil finish. Modern touch in design and may be hung on the wall or set on a shelf. American-made quartz movement with black pendulum.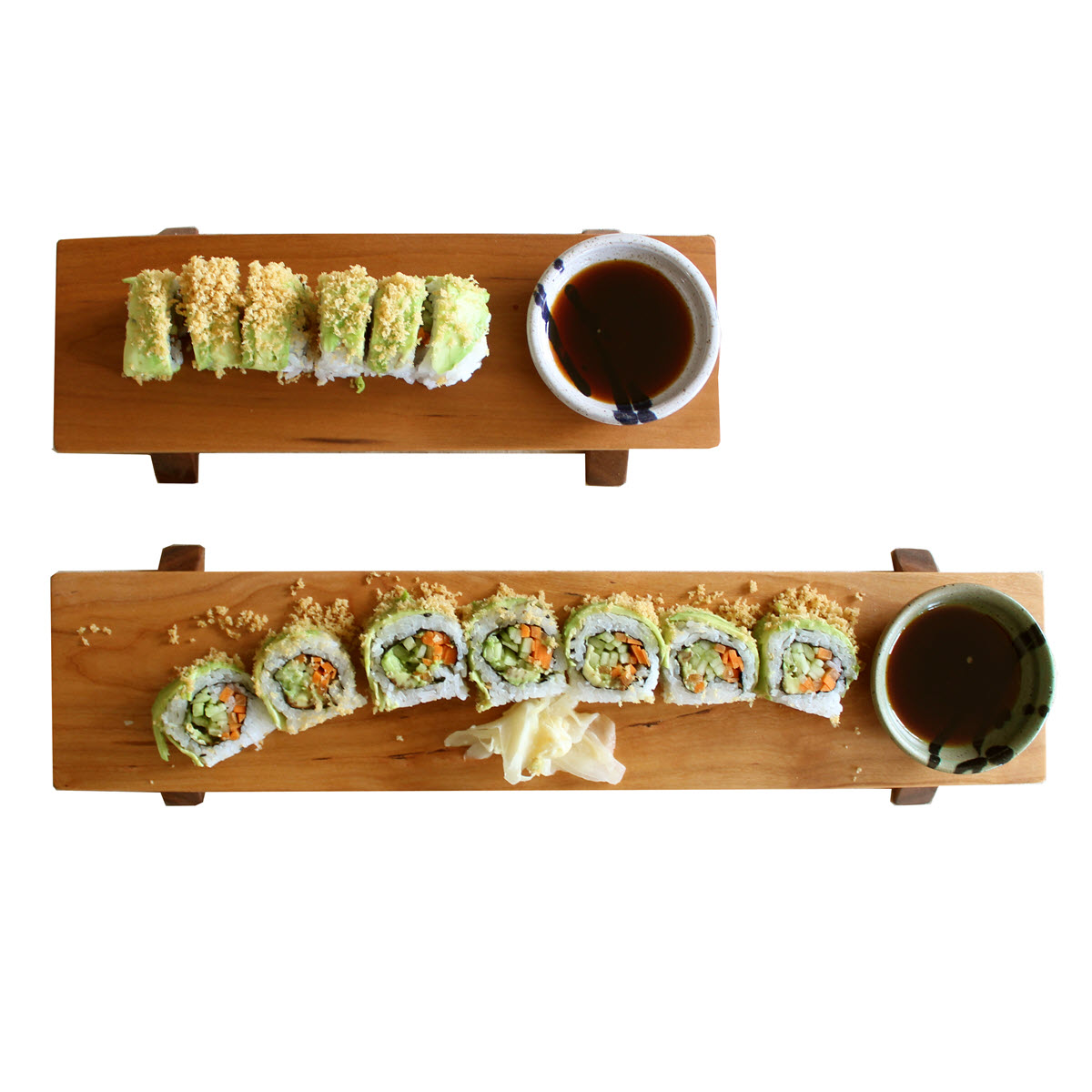 Haywood Sushi Board & Dip Bowl in sustainable Appalachian cherry and walnut.
New for 2019, Ginkgo Leaf Table Lamp. Sustainable Appalachian cherry wood base and shade with bright and patina copper.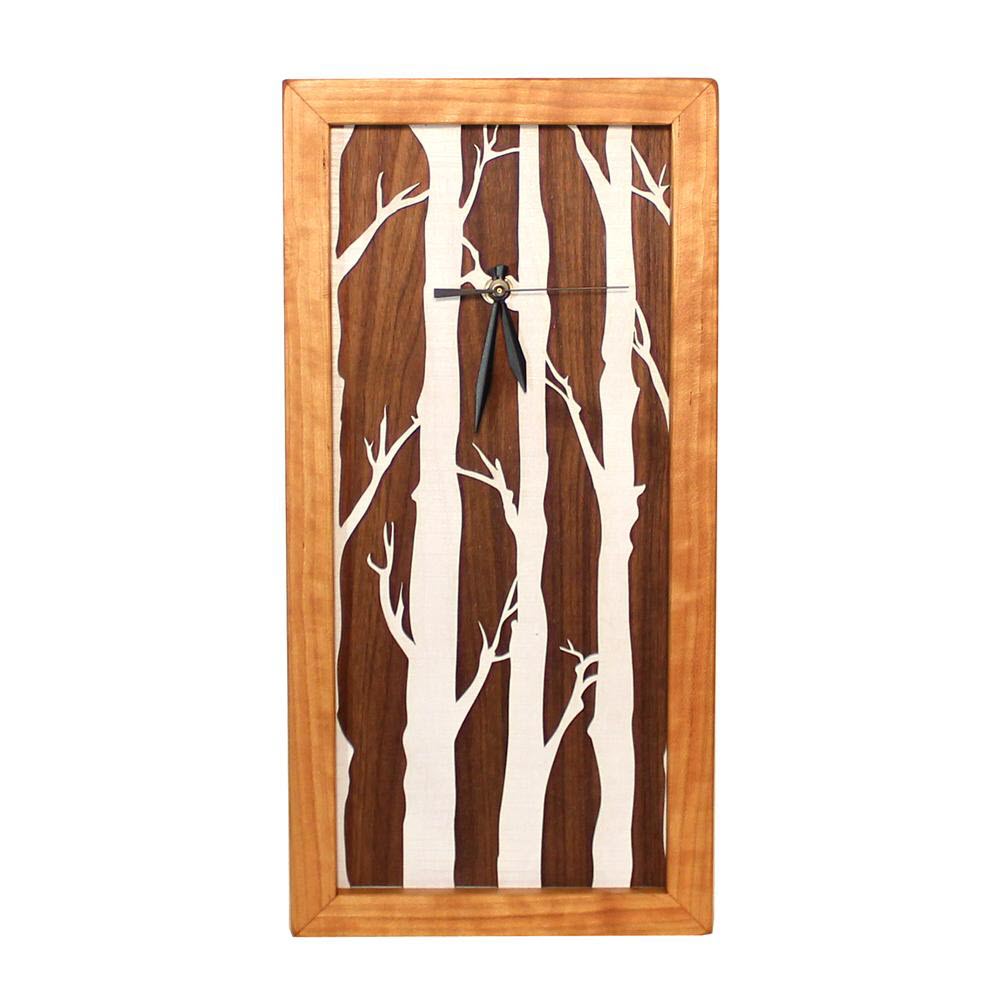 Birches, Tall Box Clock
Handcrafted in North Carolina from sustainable Appalachian cherry wood with walnut background and white cherry wood face.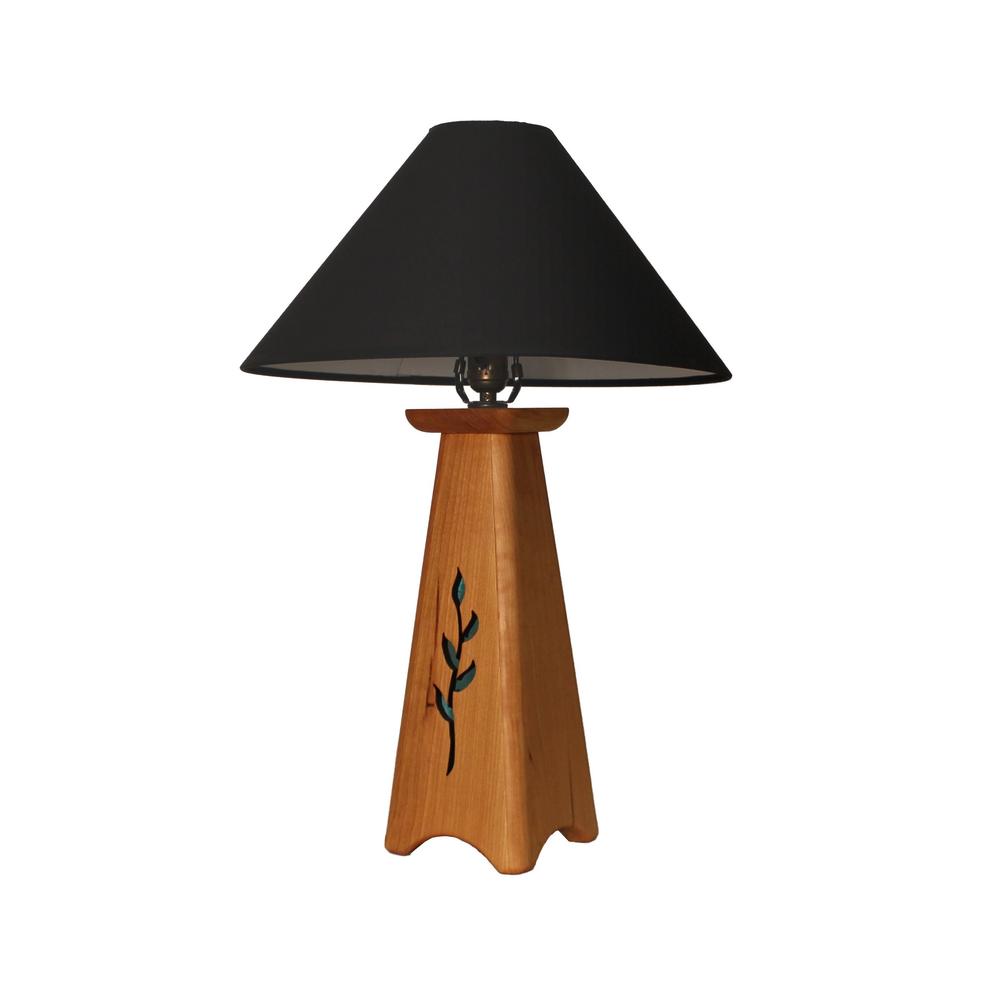 New, Leaf & Vine Lamp. Made from sustainable hand-rubbed cherry, patina copper with black linen shade.