Even though most of us don't use candles as our sole light source, they still play an important role in people's lives. The mood and ambiance that they create are powerful reminders of how a chaotic room can become peaceful and how the emanating smell from a scented candle can take us back to a cherished memory.
Scent is a strong bond that moves a consumer to connect emotionally with the environment. This connection in the home gift market should not be overlooked. If a fragrance fails to grab a customer and touch them on an intimate level it will be left on the shelf. Fragrance has the opportunity, above anything else, to form a lasting relationship with your customer and transport them to a place or moment in time.
Staying current with the latest trends, while still providing the comfort that consumers are looking for is challenging, but with the spring/summer fragrance trends heating up, consumers will walk away refreshed.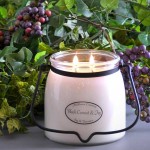 A fragrance your customers will love! Paraffin-Free, guaranteed!
All natural soy wax infused with beeswax. Made in America in Osage, Iowa.

Milkhouse Candles
www.MilkhouseCandles.com
---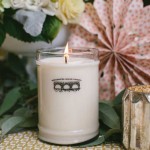 Kiss in the Rain (top) – Containing all the underpinnings of a storybook
romance, Kiss in the Rain captures that undeniably magical moment of
getting lost in one another as sparks fly from a dreamy embrace. Combines
a mist of black currant, raspberry and strawberry and gently knits together
with a base of vanilla woods, amber and musk.
Hope (bottom) – A little nudge of encouragement signaling brighter days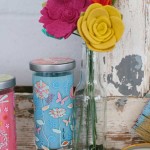 ahead,
Hope is the fragrance of new beginnings washed in notes of fresh,
clean linen.
Bridgewater Candle Company
www.bridgewatercandles.com
877-THE-BRIDGE, 877-843-2743
---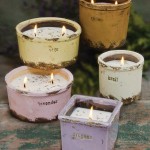 An assortment of unique and decorative containers with 100% American
soybean wax candles — intensely fragrant in signature scents!
Swan Creek Candle Co.
www.swancreekwholesale.com
800-626-4590
---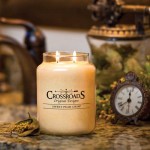 The light, sweet scent of pear, apple, honey, and spice make Sweet
Pear Crisp a fragrance that fills any room with just-baked goodness.
Crossroads Original Designs
www.crossroadscandles.com
866-247-0156
---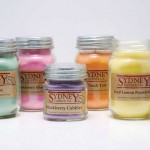 Pure soy candles colorfully arranged for Spring and Summer.
Check out the NEW 2015 fragrances. Sprinkled Cupcake,
Island Breeze and Strawberry Peach Smoothie.
Sydney Candle Co., LLC
www.sydneycandle.com
330-638-2336