By Stephanie Finnegan
Consumers love candles. Whether they're fragrant and romantic, or aromatic and outdoorsy, people gravitate to candles to add that extra oomph to their personal décor. Candles come in all sizes, shapes, and colors. That's really great news for the many shoppers who can't resist adding just one more candle purchase to their living room mantels, kitchen counters, or backyard patio sets. Here are some new designs for 2016 that will fan the flame of collectability and summer celebrations!
Above: Lladró Collection of Home Fragrances and Heavenly Dreams
Lladró's gorgeous candles smell as good as they look. Known for its world-famous work with porcelain, Lladró brings its skill at visual beauty and blends it with a treat for the nose. Their Home Fragrance line of candles is a feast for the senses. One of their popular offerings is an original work of art that's also a candle. Created by Jaime Hayon, it features a design of a nose decorated in relief that seems to be breathing in the brand's floral logo. Another classic in the line represents invisible waves of perfume as they float through the air.
Lladró
www.lladro.com
customer-services@us.lladro.com
888-448-3552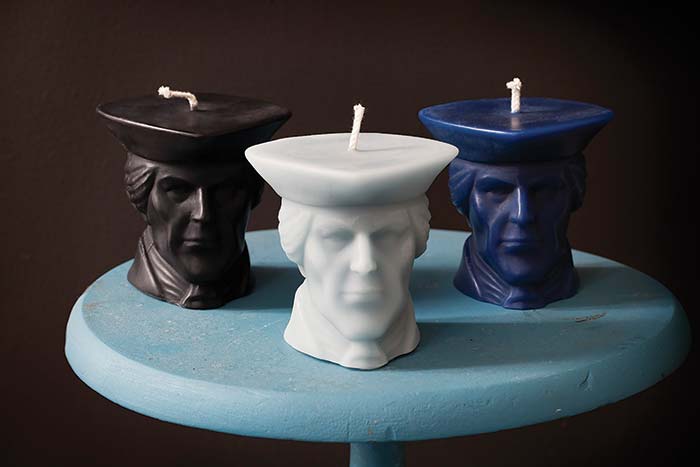 Patriot Head Candles
Made from 100% pure beeswax, "Patriot Head" candles promise 50 hours of burn time. Each head stands 3.5 inches high and measures 3 inches wide. According to Jenifer Green, the company's founder, all their candle scents are natural. "That's because they are created from pure beeswax. When our candles burn, they emit a sweet scent of honey. People love it."
GreenTree Home Candle
www.greentreehomecandle.com
info@greentreehomecandle.com
800-643-6223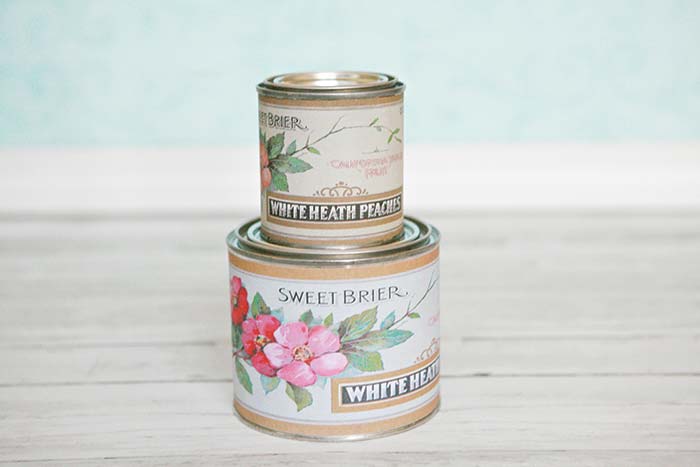 Simply Vintage Historically Labeled Candles
Kara and Kathy of Simply Vintage Candles are delighted to unveil another line of "historical and nostalgic" candles. Made of 100% soy, the hand-poured candles are distinct because of their evocative and romantic packaging. The designers use prints from vintage labels of products that went to market in the early to mid-1900s. According to Kara and Kathy, "Our candle line is pretty unique because each label is an actual beautiful part of history." The Simply Vintage Candle line is completely made in America.
Simply Vintage Candles
www.simplyvintagecandles.com
sales@simplyvintagecandles.com
813-951-6655
Double Fragrance Candles
Armadilla's newest pillar candles are called "double fragrance" candles because new wax formulas were developed to increase the amount of fragrance in the candles and deliver a clean, long-burning candle for a great price. Candle fragrances are expected to deliver more than fragrance. The ambience of beautiful candlelight now includes textures, colors and astonishing fragrances with depth and longevity to enhance the décor, bring back memories, and reflect our personality.
This exciting collection includes signature blends Apple Crisp, Pumpkin Latte, Desert Rain, Jacaranda, Bird of Paradise, Sweet Pea and Sage, Phoenix Morning Tea, and many more! Made in the U.S .A.
Armadilla Wax Works, Inc.
www.candlefactorystore.com
sales@armadillawax.com
866-264-1971
Free Spirit Marine Themed Candles
The Bridgewater design team conjured up an amalgam of aromas that define America to them. Capturing the spirit of the 4th of July and its attendant beach vacations and shore getaways, the aptly named "Free Spirit" candle features "watery marine notes that drift into a sheer floral heart of lavender." Joining in that heady, poetic mixture are hints of rose geranium and jasmine. Soft woody tones of cedarwood and amber also ensue from that candle creation. The "Free Spirit" scent is available in an array of jar sizes, diffusers, oil, and scented sachets.
Bridgewater Candles
www.bridgewatercandles.com
custserv@bridgewatercandles.com
877-843-2743 (phone)
877-843-2744 (fax)
---
Stephanie Finnegan is a senior contributor at JP Media LLC. A former editor of THE CRAFTS REPORT and SMART RETAILER, she is well versed in how commerce and creativity intersect. A contributor to HANDMADE BUSINESS and SUNSHINE ARTIST, Stephanie loves to showcase how artists rise to the challenge of being enterprising and entrepreneurial in today's competitive climate. An author of several books on collectibles and American artists, she has also written a time-travel book and a series of short stories. Stephanie can be reached at www.stephaniefinnegan.com