Demographics of Gift Trends
Gift trends can be categorized by demographic groups, as each group has specific needs and a focus relevant to their stage of life.
Millennials love electronics and accessories. Shoppers in this group have grown up in the digital world since birth, so it naturally follows that digital devices are part of who they are.  Electronics are not only part of their leisure world but are a core part of their school and work world as well.
Generation Xers are in their parenting years, so their focus is on family-related gifts. Gen X'ers also favor experiences and making memories, which means activities and travel will be especially meaningful to them.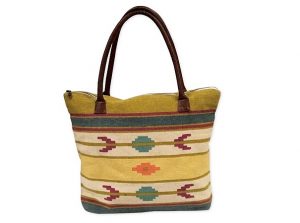 Pine Creek features top quality totes and handbags perfect for a vacation at your favorite beach destination or just shopping around town. shoppinecreek.com
Baby Boomers are becoming selective and discerning in their purchases. They're reaching the age in which they want to simplify and declutter. Their emphasis is on unique items and quality rather than quantity. They tend to be socially conscious, so they prefer "fair-trade" and "made-in-America" products because they are sensitive to the plight of workers both overseas and in the United States.
With kids, educational gifts are hot but, classic gifts like books and action figures are still popular too. LEGOS are a perennial favorite, as are toys associated with movies.
Gift Trends by Interest
Gift trends can also be categorized by interest.
In some cities, pets outnumber children. Pets are being included in gift-giving, such as Christmas and birthdays, and pet owners are investing in the health of their animals, so natural foods and treats are becoming popular.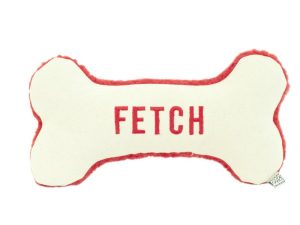 Harry Barker specializes in pet items. Made of cotton canvas backed by berber fleece, these "fetching" stuffed bones are filled with eco-friendly fiberfill made from recycled bottles. www.harrybarker.com
In the home décor category, quality is again better than quality. Items that spice up a room are preferred over clutter. Colors and patterns inspired by nature are trendy as are unique materials and inspirational designs. Gender neutral colors are also big.
Personalized gifts are very popular as well. Engraved and monogrammed gifts add a personal touch, setting them apart from big box store items. This is an especially good niche for mom and pop gift shops that value giving customers individual attention and service.
Male-oriented personal care items are all the rage. In addition to the traditional soaps, shaving cream, and cologne, men are now interested in skin care products and associated items that in the past have generally only appealed to women.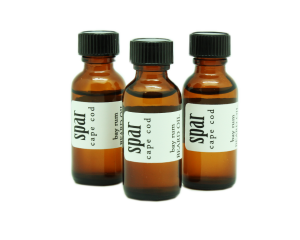 Summer House Natural Soaps has responded to the trend for more great skin-care options for men with the Spar line of natural products. Pictured here is their Bay Rum beard oil. www.summerhousesoaps.com
With cancer, diabetes, and other life-threatening and life-altering diseases at epidemic levels and healthcare expenses skyrocketing, shoppers are making big changes to their diet and that carries over to all areas of life as well. Non-food products made with natural materials, such as leather and natural plant materials, versus plastics and other man-made, petroleum-based materials are considered healthier for the environment and society, making natural and organic products a hot retail category.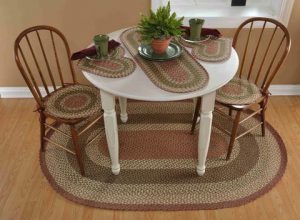 Earth Rugs offers chic natural fiber braided rugs, table accents, utility baskets, and more. www.earthrugs.com
Cooking has become a favorite pastime for both men and women, and the amount of time that the major networks have dedicated to culinary shows underscores its popularity. With all the time in front of the stove and oven, the demand for cooking tools and gadgets has increased exponentially.
By keeping track of trends, gift store retailers can fine-tune their offerings to maximize profits and give themselves the gift of success.
Sources: Independent Retailer.com and Elle.com