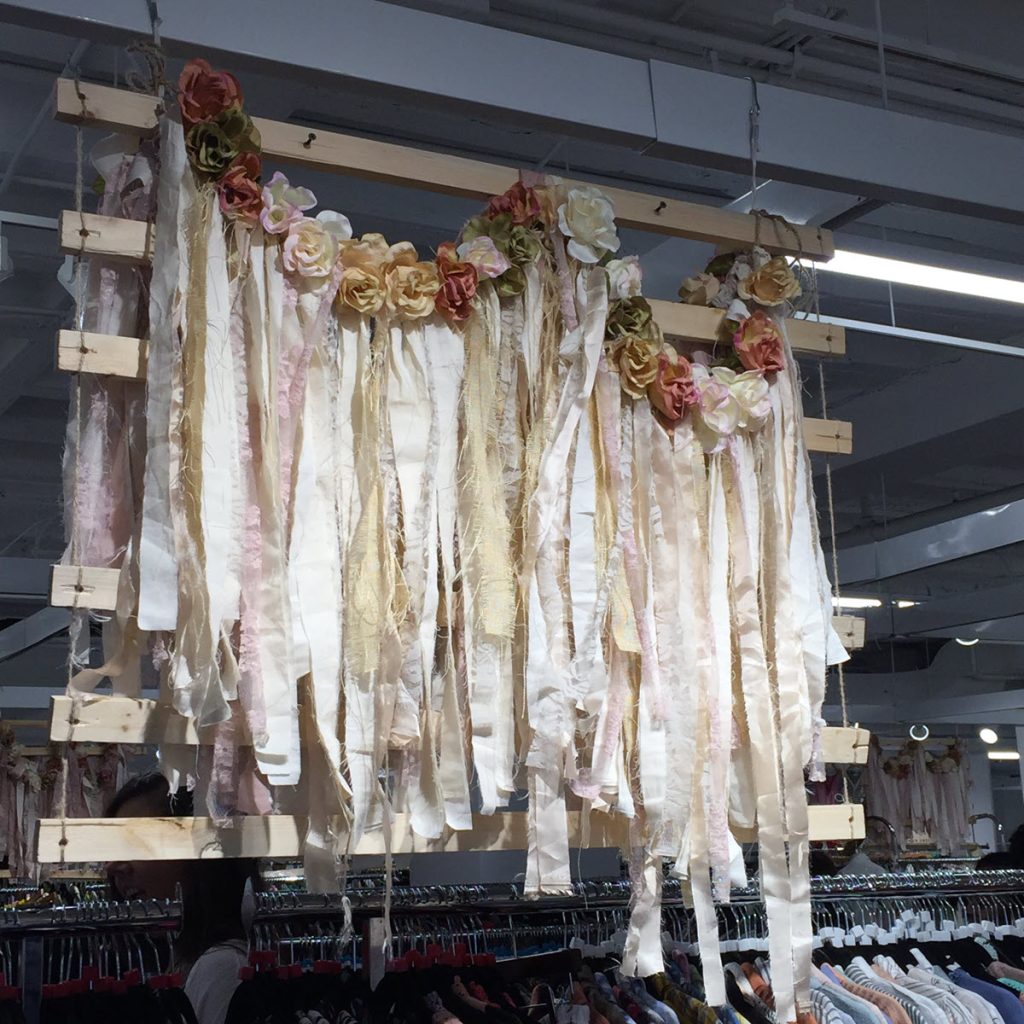 How to Move from One Time of Year to Another
That old saying about how Christmas is more than just one day a year rings especially true in retail. Placing orders, planning floor moves, and managing merchandising strate­gies all begin months in advance.
Ideally, your holiday display plans should begin now, as you lay the groundwork for fall. With a few shrewd choices here and there, you can install a holiday "base" as you decorate for fall. Before you can say "pumpkin spice," you will have made headway into the fourth quarter.
If you have that figured out, congrats! But perhaps you are exhausted once peak season is over. Is there a way to make a smooth transition to spring without excessive effort?
Fall Becomes Holiday
Let's look at foundational fall décor. With a tweak here and some additional details there, it can easily convert to Christmas without recreating the entire install.
For a current take on trends in holiday décor, I turned to one of my go-to resources: Melrose International. In addition to consis­tently updating their assortment and trend forecasts, Ken Fetgatter leads the design team responsible for setting up all the showrooms (no small undertaking).
He shared how protea, twigs, and cinnamon-hued glass orna­ments can be elegant, unique additions to the traditional holiday mix. I recommend getting a head start with fall trim that features branches (manzanita is a personal favorite) and protea (dried, preserved, or silk).
Once added to evergreen trees, wreaths, and sprays, this sub­dued palette of pale pinks, cream, and gold looks gorgeous. Bring in the greenery and incorporate the décor combination already in place. Save time and energy, one wreath at a time!
Another trend concept for this transitional approach is Williamsburg. I spy pine cones! Pine cones are the perfect staple for both fall and holiday, blending well with other dried foliage or winter greenery.
Perhaps you want to consider a nontraditional direction. At the STYLEMAX spring show, I enjoyed simple but effective muslin swag, embellished with spring blooms along the top edge.
It had the slightly BoHo vibe reflected in the clothing line and was the ideal size and weight for easy shipping and installation. Bonus: it is easy to "Christmas-ize."
Eliminating rust and browns from a fall garland provides a more emphatic combination of dark greens and gold. I highly recommend following @pastesfcollage for creative and innovative products.
Twice a year, talented artisans and craftspeople descend upon Chicago's Merchandise Mart for a weekend-long sale. To say it is a dizzying array of creative talent is an understatement.
And, while I am exhausted after walking miles through the tightly packed show floor, it is merely a fraction of the fatigue felt by the retailers, especially when it involves packing up merchandise and props.
How can they create a template that can be altered and updated to work for both spring and holiday? Easy! In the case of moss pan­els and boxwood squares, the simple addition of gold, silver, or red will move the season forward with minimum effort and expense.
Maybe you would prefer to avoid red and green — or variations of them — and keep a completely neutral palette with colors such as white, cream, tan, and honey. Again, branches, dried foliage, and the fail-proof birch log work for fall, the holiday season, and occasionally spring.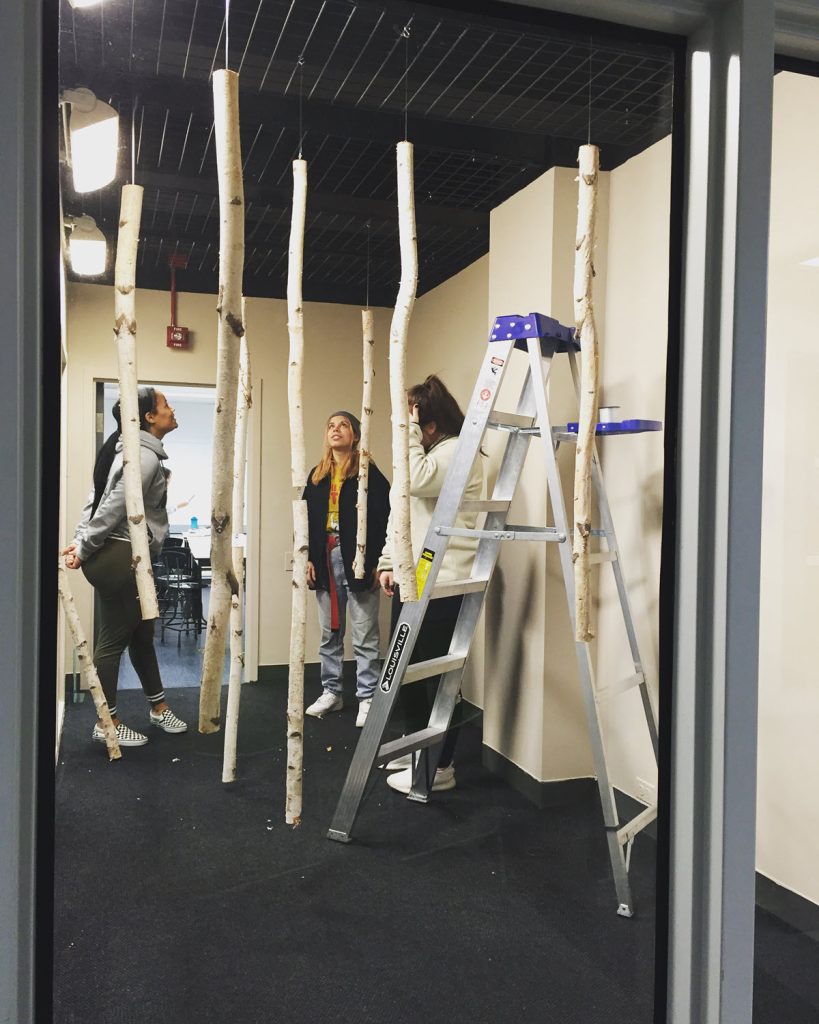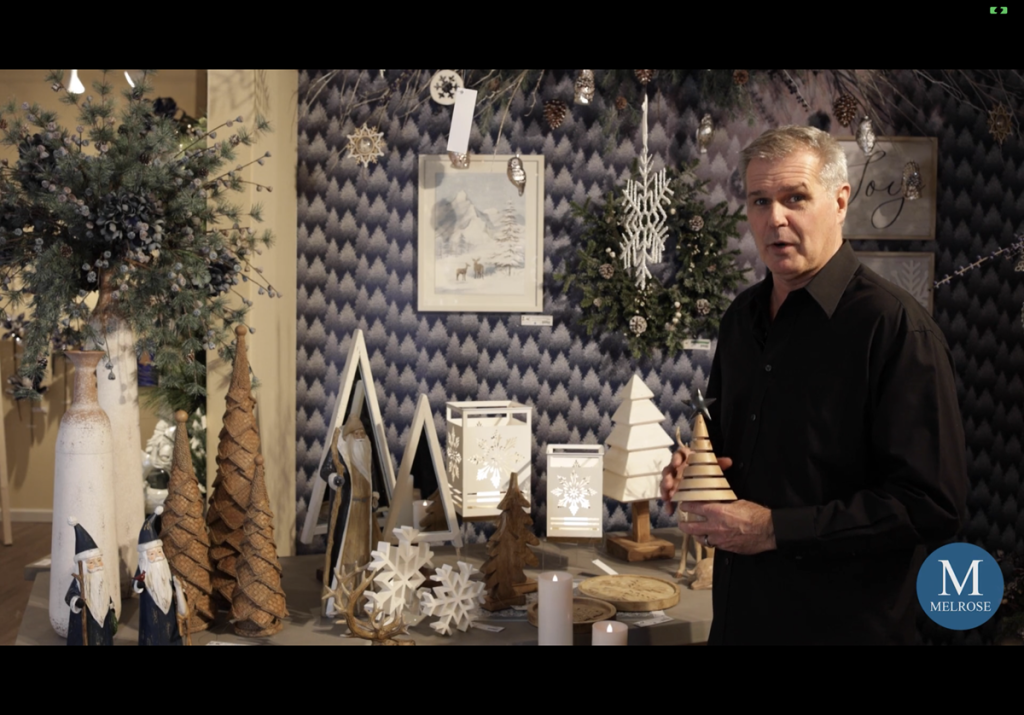 Holiday Segues to Spring
In the opposite direction, the arrival of spring means a fresh start, brave blooms, and sunnier skies. Whereas holiday displays are typically the opposite of "less is more," spring is usually some­what scaled down. So, how can you create an impressive, full-scale wintry scheme and still get a head start on the first quarter?
Keep it light and bright. This is where birch logs earn their badge of excellence. With its pale, silvery hue, birch moves effort­lessly from winter to spring.
Use bright pops of green, lavender, and rose — no glitter, no gold. If you used cream or white as your Christmas season back­drop, you are in good shape.
Here is the bottom line. As retailers, you have incredibly busy schedules and lengthy to-do lists. Plan and look for ways to lighten the load.
Assessing the "recipe" or elements used in your seasonal décor can help identify strategies and shortcuts. If you follow me on Pinterest (Windows Matter), "Christmas with a Twist" has been created as a resource for innovative ideas, nontraditional combina­tions, and materials.
Independent retailers and major department store chains share the same goal — sustainable reuse of props and trim and efficiency with staff hours. This requires planning and adequate storage. How are you set?