By Dan Brownell
It's more important now than ever to increase revenue while reducing risk by controlling costs and inventory. Experimenting with a new revenue stream can be more challenging than working within established categories because you don't have a benchmark to work from. To reduce guesswork and risk, you could take a conservative approach by doing careful research and starting small.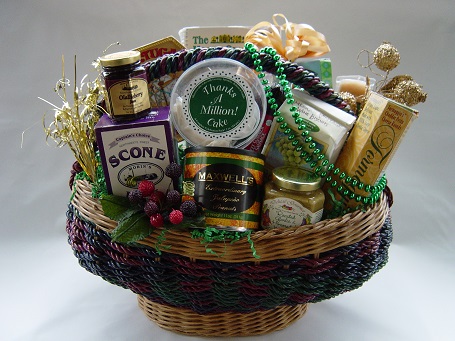 Do Your Homework
Before you make any investments in a gift basket line, learn as much as you can by reading articles and watching videos to determine if this is an area that you want to pursue. Then carefully evaluate your potential consumer, corporate, and consignment opportunities. How much competition will you have? Is the market for gift baskets in your area already saturated, or do you sense an unfilled need? Dig deeper by asking your current customers in person and by email surveys to determine their level of interest and enthusiasm. Also ask others in your community about their interest in gift baskets. If you ask enough questions, you'll eventually see a pattern.
An email survey could include questions such as the following:
• Do you currently purchase gift baskets? If so, from what sources?
• Which events, occasions, holidays, or themes would you be interested in buying gift baskets for?
• What would you consider an acceptable price for each?

The next step would be to research costs by Googling "wholesale gift basket supply vendors" and comparing product and costs. If you decide to take the plunge, it would be a good idea to take some online classes first to expand your knowledge before starting. The less trial and error involved, the lower the risk, costs, and wasted time and money.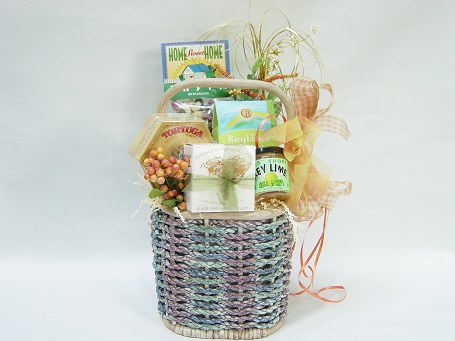 Start Small and Pivot Quickly
Following are ideas for reducing costs and risks as you begin:
• At least at first, limit gift basket contents to inventory you already carry.
• Carefully monitor questions, requests, and purchase patterns, and adjust accordingly. Study what works and pivot quickly.
• Focus on the low-hanging fruit. Better to develop a steady stream of moderately priced baskets than to set a goal that's too high and too difficult to achieve right away.
Marketing Ideas
• Create a gift basket section in your store with predesigned gift baskets displayed to catch the eye and generate interest.
• Take a photo of every gift basket you make and add each to an idea book in your gift basket section to help customers with gift basket ideas. Post the pages on your website as well.
• Work with your local Chamber of Commerce to connect with other businesses for corporate and consignment gift basket ideas. The Chamber may also be a good source to promote auction gift baskets for fundraising events in the community.
• Upsell to customers. Engage with shoppers. If they're stumped on gifts, this the perfect opportunity to offer a creative solution.
• Offer your customers all the help they need to put together the basket. They probably won't know the basics of putting together an attractive basket and won't even know the right questions to ask.
• Don't assume price is the most important thing to customers. They may well be willing to spend more for a gift they can be proud of.
• Offer free delivery or a prorated rate based on the cost of the basket.
• Include a promotional business card at the bottom of the gift basket.
• Ask for reviews and, with permission, post them on your website and social media. Glowing customer reviews are worth their weight in gold.