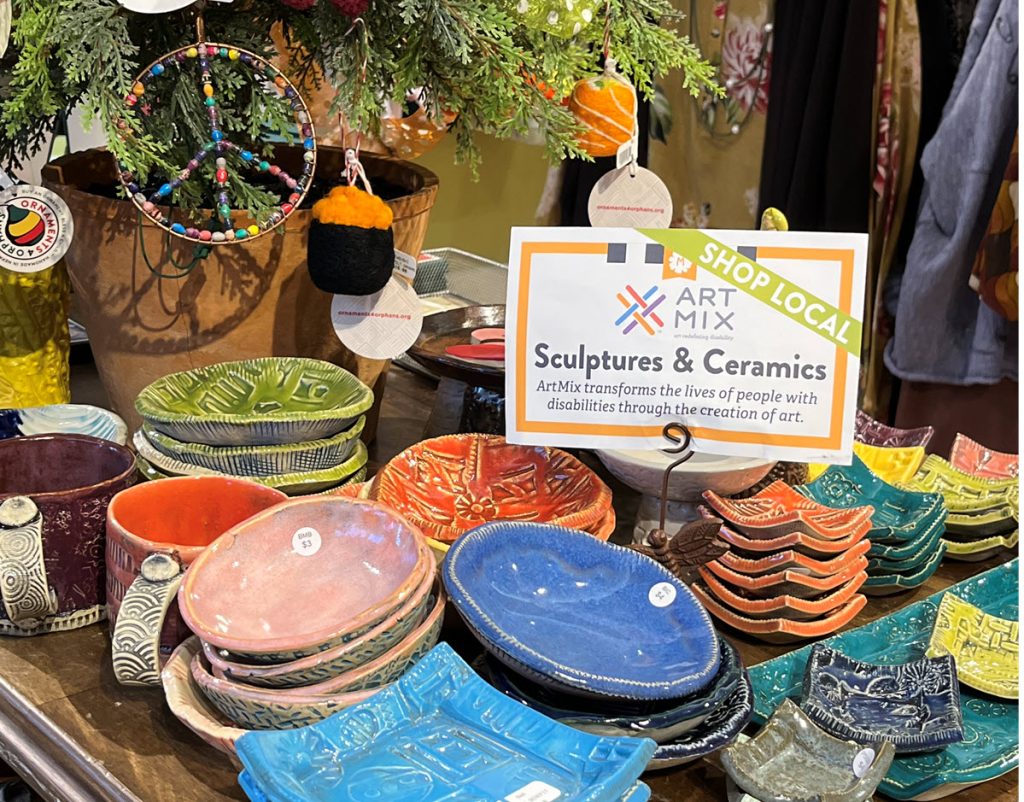 By Amy Meadows
While the visual merchandising field is rich with best practices and proven strategies for product placement and fixture layout, there is no single, definitive answer to questions about what the best options are for showing handmade products in your store.
For example, should they be displayed alongside and integrated into groupings of manufactured products? If they're unique, one-of-a-kind items, do they warrant a separate stage?
The answer is yes — to both questions. As we examine each strategy, I invite you to evaluate what is best for your business, store layout, and customer traffic patterns.
A Member of the (Inventory) Family
As I look around my own home, I spy groupings upon shelves, hutches, and tables where collections of vintage, contemporary, and handcrafted items coexist happily. To me, seeing old and new, machine-made and handcrafted is proof of the value of mixing and matching. Eclectic is very much a vibe, but it's not for everybody.
If your store tends toward overlapping categories and cross-merchandising, this might be the better approach for you. Working handcrafted items into existing assortments is a terrific way to create add-on sales and encourage the shopper to explore options when purchasing for them­selves … or as gifts for others. Do this by:
Curating "lifestyled" vignettes to educate shoppers about ways to mix and match.
Supporting eclectic groupings in the store with photos of similar settings from magazines, Instagram accounts, etc.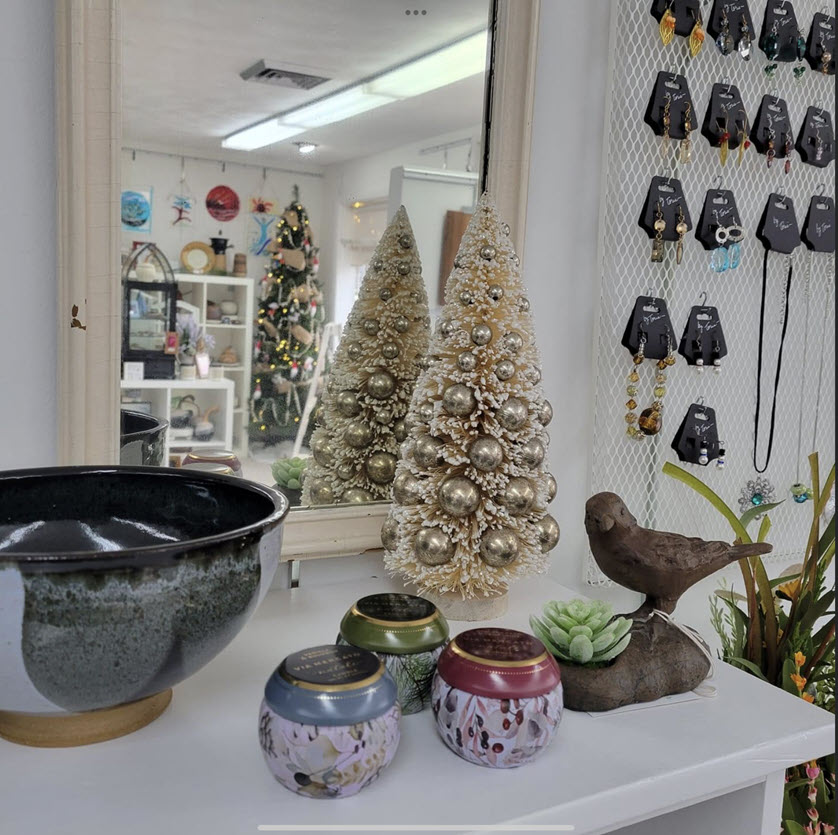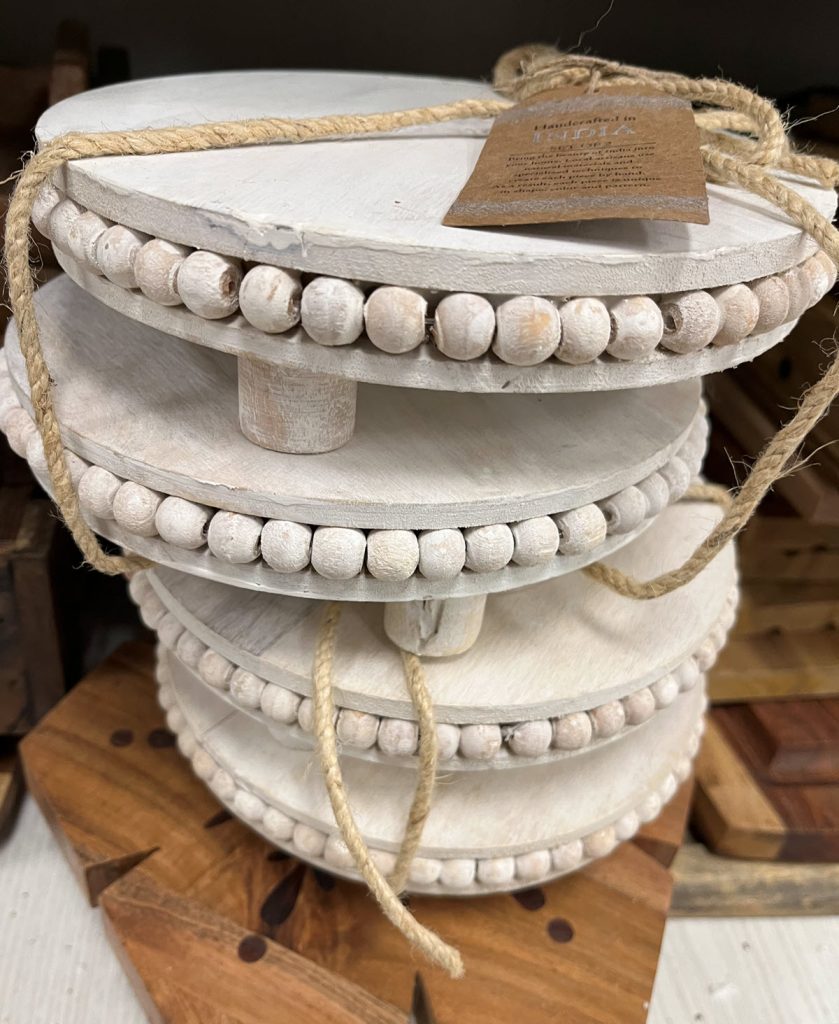 Special Guest Appearance
In other situations, singling out and setting aside a group of handcrafted products makes the most sense. If you are looking at offerings in small quantities from one or two artists or artisans, consider creating a dedicated area or surface for their items. You can:
Add a pop of color as your base. A tray, place mat, or table runner can establish visual boundaries for the merchandise.
Create height variation with risers or other props to help the products rise above the other items (literally). Elevate!
Utilize lighting for an enhanced emphasis. Most shops rely exclusively on general overhead lighting. This is a good opportunity to break that habit and add specialty or task lighting to the display. Never underestimate the value of lighting for leading the customers' eyes, saying, "Look at this!"
Produce custom signage and either hang it over or position it within the merchandise.
Tell Me a Story

The importance of storytelling in retail continues to grow. Whether in brick-and-mortar settings or online, today's shoppers crave connection and information. I strongly suggest incorporating a photo or the artist's name and contact information into the display.
While I am feeling a bit exhausted from QR codes everywhere for everything, it is certainly a cost- and space-efficient strategy for promoting unique merchandise assortments and artists. Often, the artist's work might be focused on recycled materials or locally gathered goods.
I also recommend including sweets and baked goods in this category, as they might be sugar free, gluten free, or some other variation of diet-sensitive value. Placing this information (printed) in a sign holder or picture frame adds polish and confirms your intent to promote these items either as an official inventory component or as a special "guest" appearance.
Deadlines by Design
While you might have extended access to special handcrafted items, creating special events or "leaving soon" incentives can nudge the shopper's timetable. Consider a Trunk Show, Meet the Artist event, and/or a signing to confirm it is a limited-time offer. In other words, tell your customers to get these fabulous items before they're gone!
Have an interesting display to share? Or a question about visual merchandising strategies for your business or your district? Visit www.windowsmatter.com for more information.