By Diana Jones
I just had a new hire who worked their hours for the first two weeks and then hasn't reported to work for an entire week or called to let us know that they won't be coming in. I'm frustrated since it's already hard to find people to work and then I have to find someone to cover for the no-show. Can I fire them? Or do I risk a lawsuit for wrongful termination? Is there anything I can do?
The good news is that you can let that employee go, but to do that, you need to document and investigate to deter­mine if there is actually a good reason why he/she wasn't able to make it to work. Sometimes a health problem, acci­dent, or incarceration may occur, and the employee doesn't have the means to contact you, or they contacted another person at the company who neglected to pass on the message.
Job abandonment is a problem and most employers will have at least one (if not many more) in their career. In simple terms, it means an employee has chosen to not show up for work but has not called in or provided a notice of intent to quit.
Most employers don't have the time or patience to wait for the employee to initiate contact, especially when you need to find someone to cover for the absent person. Thankfully, you don't have to. If an employee is a no-show for three full days and has not contacted you, it is commonly accepted that the employee has surrendered their job. Those three days provide you the opportunity to investigate the situation. Contact your lawyer to make sure there aren't any state laws or other factors that affect your ability to terminate the relationship.
Document Everything
Back-up documentation, along with sound legal advice from your lawyer, should protect your company from a wrongful termination suit.
Here are the items to document/file:
Dates of no-show/no-contact (must be three consecutive workdays)
Date/time you attempted contact and how you contacted (phone, text, email, letter), along with what was said
Date/time you sent a final letter notifying the employee of their voluntary resignation, sent via certified/registered mail
Signed receipt of certified/registered letter
If you don't have a policy regarding job abandonment in your handbook, now is the time to create one. Keep it simple and clear.
It's impossible to predict from an interview if a potential hire will abandon their job in the future, but I strongly recommend you examine their work history and length of employment for past jobs. Good luck.
Sample Policy Language
[Add this to the attendance section of your company handbook.]
If you fail to report to work and neglect to contact your super­visor for three consecutive workdays, [company name] assumes you have voluntarily resigned or abandoned your job.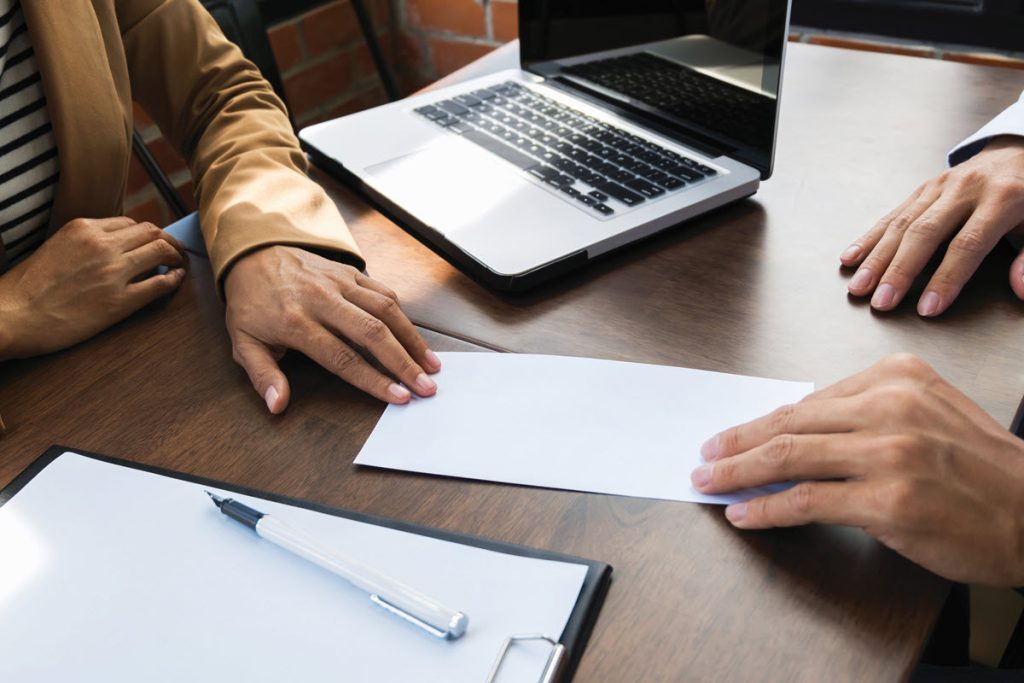 Sample Termination Letter
Dear [Employee Name],
On the following dates (xx/xx/xxxx, xx/xx/xxxx, and xx/xx/xxxx) you failed to report to work, and you failed to contact your supervisor in accordance with the [Company Name] handbook.
I attempted contact via (phone/email/letter) on the following date (xx/xx/xxxx), with no response. Since I have not received any communication from you regarding your absence, we are accepting this as your voluntary resignation, effective xx/xx/xxxx. [This date can be their last day actually worked if you choose]
If you have any questions, please contact the Human Resources Department at ###-###-####.
Regards,
Signature