By Carie Ferg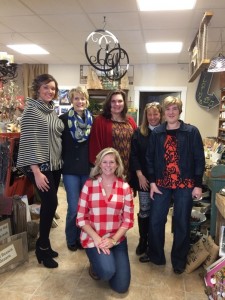 Lynne Breeden's Stunton, Va., based store has the feel of a well-executed painting brought to life by the hard work and experience of a creative visionary. Breeden opened LTD 7 on May 30, 2013, but indeed her retail history is storied and reaches back into her college days, working retail for the likes of The Limited, Lord and Taylor, and Casual Corner. Although Breeden briefly tried her hand at banking, she soon returned to retail, helping other stores run their businesses and honing her skills in the process. In 2002 Breeden launched her first store, which specialized in dance apparel and gifts. By 2008 she sold the store, which had gone through significant change in that time, and became a consultant for retailers seeking to enter the industry. But Breeden proved she couldn't stay away from first-hand experience for too long as a self-describe "retail junkie" when she opened her latest and greatest concept in early 2013 to "live the dream," as LTD stands for ("7" is a reference to the Breedens' faith, as well as number of vendors they represent).
It would seem with the immense number of retail environments that exist, it could be difficult to distinguish one's business in a cluttered landscape. But Breeden seems to do so with ease. An important tenant of the business is Breeden's incorporation of seven local, contracted small business owners/artists whose wares Breeden sells under her roof. Her store serves as an "incubator" she says, "providing a safe environment for small business owners to get their feet wet." Sometimes these vendors will eventually pursue their own dream and go entirely independent. Others will stay, preferring the safe environment.
You wouldn't guess that Breeden's store houses vendors though by looking at it. Rather than merchandising the vendors separately, Breeden combines a mix of all her vendors' offerings into cohesive and inviting displays, another approach that sets her business apart.
Breeden also prides herself on offering her customers a unique product mix they couldn't find on the street or in big box stores. Her product displays and display fixtures are a trendy combination of old, new, repurposed, and reproduction. Breeden's product mix consists of gifts, home decor, painted furniture using Paint Couture Collection, garden, art, DIY supplies, photography, antiques, architectural salvage, and trendy fashion items. "We specialize in mixing the old with the new to repurpose and redefine customers' home decor," Breeden says, which also serves as an inspiration point for her savvy clientele.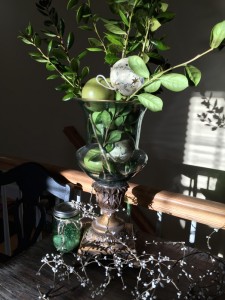 Never one to rest on her laurels though, Breeden actively and continually develops her retail environment. She just launched a wedding rental program, as well as a Facebook sales promotion that offers a few new products to fans before they hit the sales floor. Breeden also has an online store, where a portion of her products are available for sale. Additionally, Breeden hosts monthly workshops taught by vendors that focus on topics like furniture painting and photography.
But Breeden's ideas would be ineffective if it weren't for her focus on customer service. Customers can get their retail therapy while also taking in a cup of coffee, a cupcake, and good friendship. "We want them to feel appreciated and provide inspiration and confidence to tackle that next project each time they visit," Breeden says. "We also want our customers to leave with a smile on their face, love their new purchase, with the hope that they will tell their friend about us."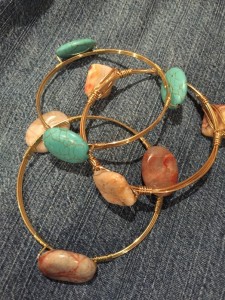 And it is Breeden's customers that motivate her to get up and go into the store every day. She views her role as a challenge and responsibility to provide them with a fun shopping experience every time they walk through the doors. "It's a true joy to live out my dream with my customers, my staff, and my vendors. They keep me on my toes and help me to rise up to the challenges of the day and to be the best shopping experience possible," Breeden says.
Breeden has helpful advice to give others whose dream it is to launch their own unique retail experience, including pragmatic tips like planning ahead and keeping educated on retail buying and marketing methods. She also advises to invest in staff training and not to settle for mediocre employees. Rotation of inventory is also important, she says, as is consistent marketing. But Breeden also advises from a place of passion and heart, saying not to focus on money, but "pursuing your passion honestly and with integrity." It will follow then, she says. And always, always, Breeden says, "Live your dream, not someone else's. Be aware of your competition but don't be intimidated or swayed by what they are doing. Follow your heart."
Learn more at https://ltd7online.com/