Quick: Where are American Girl dolls made? Would you be surprised to learn the tag says China? How about Fourth of July products? One Florida woman was shocked to find everything she wanted to buy for Fourth of July—a holiday specifically meant to celebrate American independence—was made overseas. She gave up and decided not to buy anything.
Stories such as this are becoming more common as shoppers actively search for U.S.-made gifts, jewelry, home decor and apparel and come up empty. Although many popular items are made in other countries, the industry is seeing a renewed interest in merchandise made in the United States. And retailers are working hard to provide high-quality and affordable products to meet that customer demand.
Deborah Leydig took five years to research and find a great selection of made-in-America products before opening up her general store, Norton's USA, in Barrington, Illinois, in 2007. Her shop carries more than 2,500 products, including can openers, garden shoes, toys, clothing and stainless-steel cookware—all of which are made in the United States. Yet, Leydig admits her biggest challenge is still finding products to buy since not enough companies are producing in America. The consumer demand is there, although supply lags.
"I hope to convince some of our biggest companies to bring products back to the USA, and that is why I started my 'Bring One Home' campaign," says Leydig. "To bring all the manufacturing back is huge, but if companies brought one product back at a time, they would see that people want American-made and it is a win-win for everyone."
In the meantime, retailers such as Leydig insist that there are still plenty of great American-made options, and Margit Price, co-owner of The Bird in Hand in Holliston, Massachusetts, says she's more than happy to show customers options. In fact, her store, located 35 miles from Boston, is becoming known as "the" place to find U.S.-made products. "Although we don't carry only made-in-America products, more than 50 percent of our items are from the USA, and we really make it a point to call out those items," says Price.
Making it easy for shoppers to find such products is key, so if a customer comes in looking for a gift in the $20 range and made in the USA, Price has a list prepared to share.
Education and reinforcement are key parts of the plan, too. "We have bio cards on our artists that we display with their items on the sales floor and that we give [to customers] with their purchases," she says. "When we're wrapping a gift, we thank our customers and remind them that they bought American today. Even our gift-wrapping is made in America. We share items on our Facebook page and in our e-mail newsletters. On Facebook, we include inspirational quotes about buying American.
"We need to remind shoppers that what they buy has an impact on someone, somewhere," she says. "What they buy matters. And most of our customers want to make a positive impact."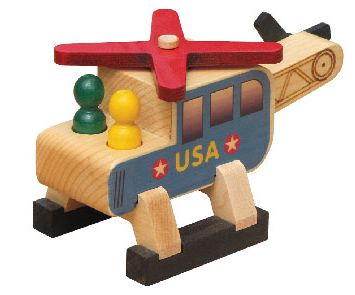 Keeping Jobs Local
National news is helping to spur interest, too. A series called Made in America on ABC World News with Diane Sawyer challenged Americans during the past two holiday seasons to spend just $64 on U.S.-made holiday gifts. According to the program, if consumers redirected their spending from buying imported products to American items, it would create 200,000 U.S. jobs. It even has attempted to create a "master" list of made-in-the-USA retailers online to help shoppers find them easier.
Besides keeping jobs within country boundaries, retailers also choose to stock American-made products because of their workmanship. "American-made products have wonderful quality," notes Leydig. "They have a certain heft to them, and when you walk in my store, you can just feel the difference. Even the smell of the store is different than when you walk into my store as opposed to a store that is all made offshore. We make great stuff!"
Is American-Made Really More Expensive?
Kitty Swingle, co-owner of Kitty's, Ltd., in Millsboro, Delaware, recognizes that some American-made products cost slightly more than their import counterparts, but she says, it's not hard to find great products at affordable price points. Sometimes, that means working with artisans to create those products. "One of our artisans had these great table toppers that were large, so I asked her if she created smaller versions," Swingle says. "Not only did that bring the price point down, but we have more styles for customers to choose from."
That's just one of the benefits of working with artists in the United States. Retailers can't make those specialized products come to life if they are only working with large manufacturers importing mass-produced items from China.
To boost sales, Swingle makes a point to share artists' names with customers. She says that it reminds customers that the products are made by a person's hands and makes the purchase more personal.
To combat the pricing obstacle, Kitty's, Ltd., offers layaway, which Swingle says is huge for her shop. "We've always offered layaway, and we have customers who have increased their purchases because they know they can put everything on layaway," she says. "It's just another way we want to tell customers that you can buy American and afford it."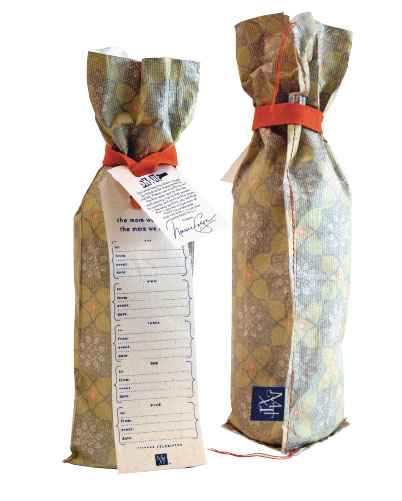 And what about the Florida resident who couldn't find Fourth of July decor? She says that she wishes more retailers would not only sell U.S.-made items but call them out better in their shops with signage or a separate section dedicated to made-in-America products. "The confidence of going into a department and knowing that everything in it was made in the United States would make life as a consumer so much easier," she says. "I think it would also promote sales of products made in America."
When it comes to stocking their shelves, most retailers successfully find products by searching online. Others attend trade shows such as Market Square's Gallery in Oaks, Pennsylvania, which only features one-of-a-kind and limited-edition pieces made in America, or visiting dedicated handmade sections within larger trade shows in Atlanta, New York City and Chicago. Still, others receive great recommendations from customers who share the same mission of finding and supporting American-produced products.
To some, "Made in the USA" is a lifetime commitment. To others, it can be the deciding factor when making a buying decision. "We don't try to appeal to everyone," says Swingle. "But if someone comes to our store and can only spend $5 or $10, we have something for them."
---
 Who's More Likely to Buy U.S.-Made Goods?
An Adweek Media/Harris Poll survey from a few years ago found that three in five Americans were more likely to purchase a product when the ad emphasized that it was made in America. The survey also found:
• 75% of U.S. adults age 55 and older were more likely to buy a product that emphasized it was made in America; 66% of those 45–54 said the same thing.
• 67% of Midwesterners were more likely to purchase a product promoted as made in America. In the South, it was 61%; in the East, 60%; and in the West, 57%.
Source: Adweek Media/Harris Poll survey of 2,163 U.S. adults surveyed online July 2010 by Harris Interactive.
---
Top Tips for Selling American-Made Products
1. Highlight your Made-in-America section with special signage and unique decor.
2. Include biographies of artists near their products, or go one step further and show videos of how the products are made.
3. Note with an icon or special wording which products are U.S.-made on your e-commerce site.
4. Feature inspirational quotes or articles about American-made items on your website or social-media sites.
5. Work with U.S. companies to create special products that are exclusive to your shop.
6. Remind customers that they are doing more than buying a product; they are contributing to the local economy.
7. Practice what you preach. Use American-made gift wrap and bags for customers' purchases.
---
Find More Products Online
The Made in USA Challenge blog (www.madeinusachallenge.com) offers a variety of resources for U.S.-made products. The writer developed the site as a resource for consumers, but many of the companies listed also sell wholesale.