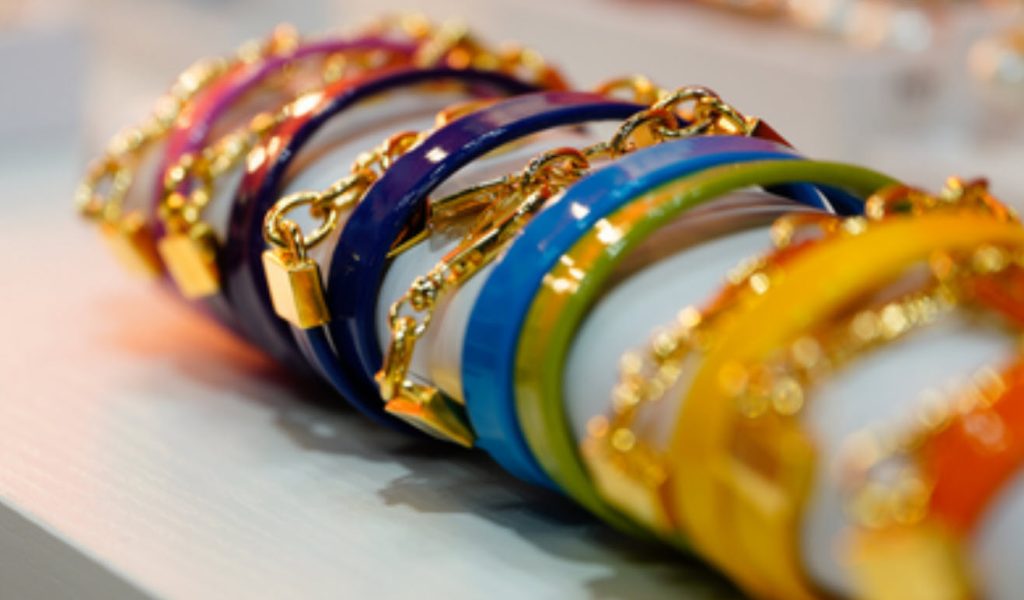 NY NOW
February 5-8, 2023
Javits Center in New York, New York
nynow.com
Follow at: @ny-now on Instagram and @nynowmarket on Twitter #NYNOW
What should an attendee always do or visit at your show?
Discover new and up-and-coming brands by visiting our PLAY USA, Emerging Destinations, NY NEXT, and the Crystal Palace Product Display to find amazing brands and products in store at NY NOW.
Maximize your time by diving into the exciting brands participating at NY NOW. Check them before you arrive at Market, so you can place plenty of orders onsite and secure your purchase decisions easily.
Keep up to date with the industry through our emails and social media for an inside scoop on the captivating brands at NY NOW. Dive into the makers, the people behind the brand, and their stories to learn what these brands are all about.
Understand the trends through our wide variety of webinars and podcasts with industry professionals, who discuss the fresh innovative ideas shifts in the trade market world.
Stay energized on the show floor with complimentary refreshments and snacks in the Buyer's Lounge.
Familiarize yourself with our fun Winter Market Happenings.
Stop by the Information Booth and take part in the Show Us Your Order Sweepstakes, with the opportunity to win five prizes from $100-$500 daily.
Stop by the HANDMADE "Visionary Narratives in Global Handmade" installation. A truly special installation by Dondrill Glover, it enables us to see her passion, global handmade, through her lens. Over the years, she has absorbed its ethos in social impactful design principles, history, culture, travel, personal journeys, and aspirations.
Join us at our new buyer orientation, for an intimate community conversation with Amy Loewenberg. We will discuss navigating the NY NOW Winter Market and learn how the market is organized and what your resources are.
Visit the Bulletin Showcase. Bulletin's wholesale marketplace connects 3,000 independent brands with more than 26,000 online-only and omni-channel retailers all over the U.S., offering a consumer-grade discovery, checkout, and order management experience for buyers sourcing inventory from its platform, transforming a once-manual process with line-sheets, phone calls, and emails between buyer and seller into a seamless and central transaction for both parties.
What are the most common questions you answer from first-time attendees?
Question: How do I prepare properly for Market? Answer: Have your badge in plain sight; vendors will either ask you for a business card or to scan your badge. Have your resale tax number, credit reference sheets, and plenty of business cards handy. Know your store inventory needs by category / items / seasonality.
Question: How do I stay connected with NY NOW throughout the year? Answer: Follow our social media accounts to stay informed on our latest updates and news: Facebook.com/nynowmarket , Twitter.com/nynowmarket, Instagram.com/ny_now. Use #NYNOW and tag us in your posts related to the Market. Follow #NYNOW to see the newest products exhibitors are showcasing at Market.
Question: What can I do to have a successful market? Answer: Discuss your product / themed sell-thru with your vendors. When possible, request literature and samples be sent. Keep track of your placed orders and important documents. Network! And engage in social media and create buzz- make sure to tag the brands and then #NYNOW.
Give your best travel advice, "things to do" from a regional standpoint for first-time attendees.
For veteran attendees, what will they notice as being different and/or improved this year?
The energy of the show and the excitement far exceeded most expectations this year. We experienced increases in both exhibiting companies and buyer attendance compared to the summer 2021 Market, with exhibitor participation increasing by 54% and buyer attendance increasing by 10%. In addition, the NY NOW international footprint significantly increased with 221 global brands from across 48 countries, like Morocco, France, Chile, Ghana, El Salvador, and many more, highlighting products from general gifts, accessories, home goods, accessories, and apparel.
What makes you excited about 2023's version of the show?
The NY NOW and recently acquired Bulletin teams have united and will collectively reimagine the wholesale gift and home landscape with a shared commitment to providing small businesses, designers, and artisans an opportunity to have their brands discovered and shared with the masses. We are excited to see what lies ahead of us.