Jump on the Bandwagon With These Display Ideas
By Amy Meadows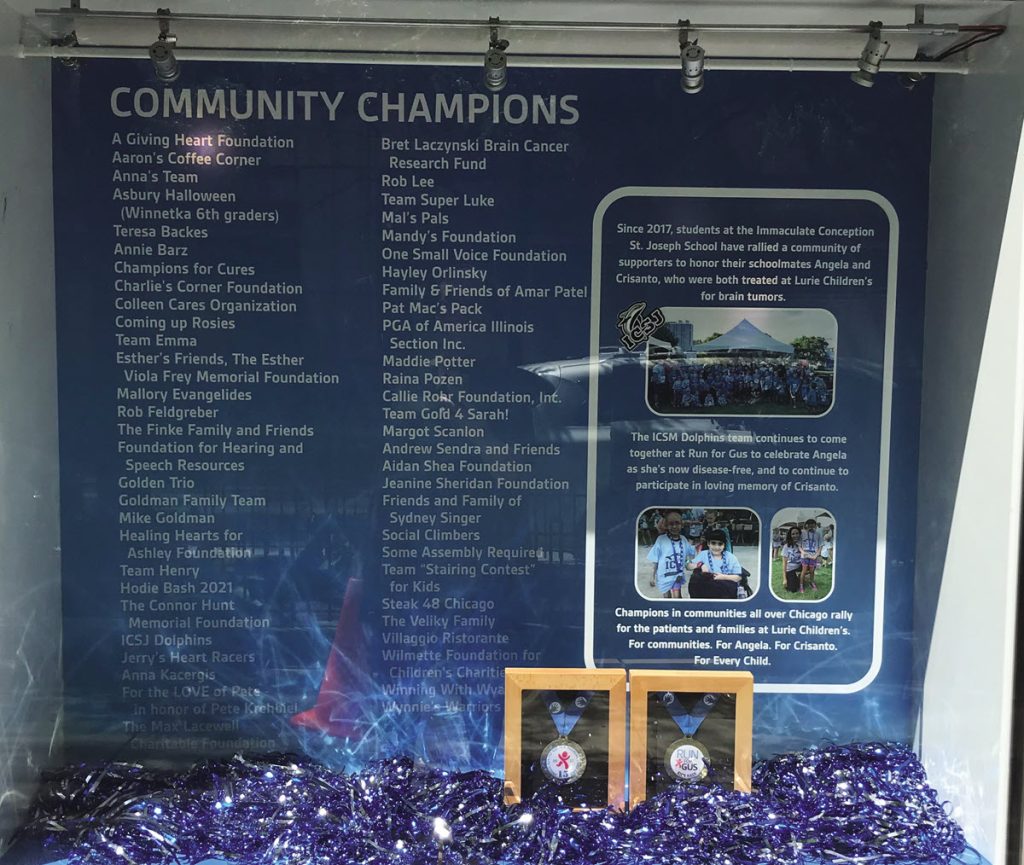 Every good coach has a strategy, and as the one calling the shots for your team (get ready for tons of sports references), the best retail plans might include nods to local, regional, or national sporting events.
It might be homecoming for your local school or a national championship. Do not miss the chance to show your team spirit! It is a great way to cement your standing as a supportive member of the community, engage in conversations, and close sales.
Team Colors
The simplest way to begin is by going fun and festive with team or school colors. The most effective color combinations for sports, however, are not necessarily the best ones for inclusion in an overall store aesthetic (I am looking at you, LSU and Minnesota Vikings, in your purple and bright yellow swag).
The complementary color combos make for eye-popping jerseys and helmets for the players on the field but can easily overwhelm window displays or featured merchandise. Flags and professionally done balloon bouquets and arches are a good way to identify team loyalty — your flower boxes could even wear those team colors proudly!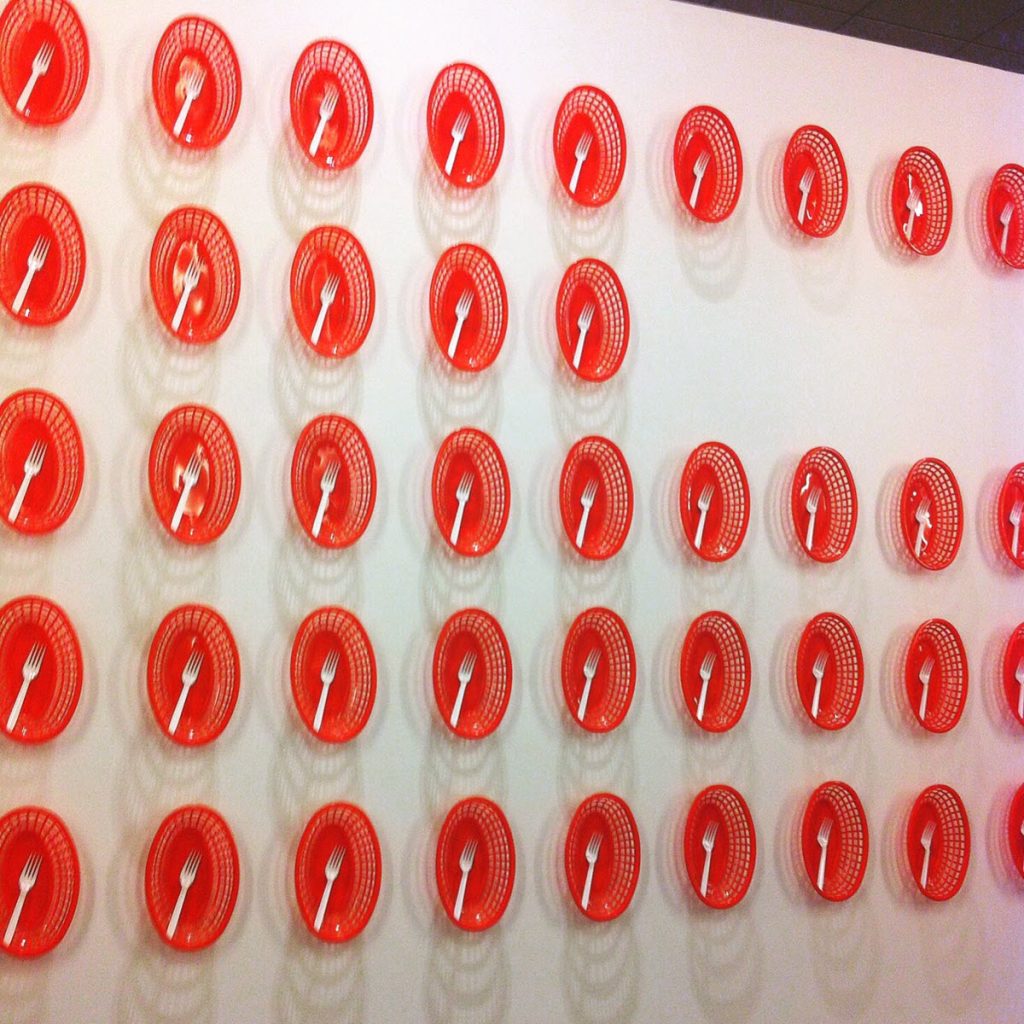 Sports Equipment
Go BIG or go home! I love working with balls, bats, and even flying discs — sometimes they are child sized and sometimes they are party favors.
A quick Google search can get you almost anything you are seeking. And as a bonus, these variations are usually available in larger quantities.
Exaggeration for effect is key here. If you want to put some baseballs in your window, awesome. Be sure to put several dozen on the floor or string them together with fishing line.
To stretch your dollar, I recommend a visit to your local dollar store or online sites such as orientaltrading.com. Sometimes less is more, but in cases like these, more is even better!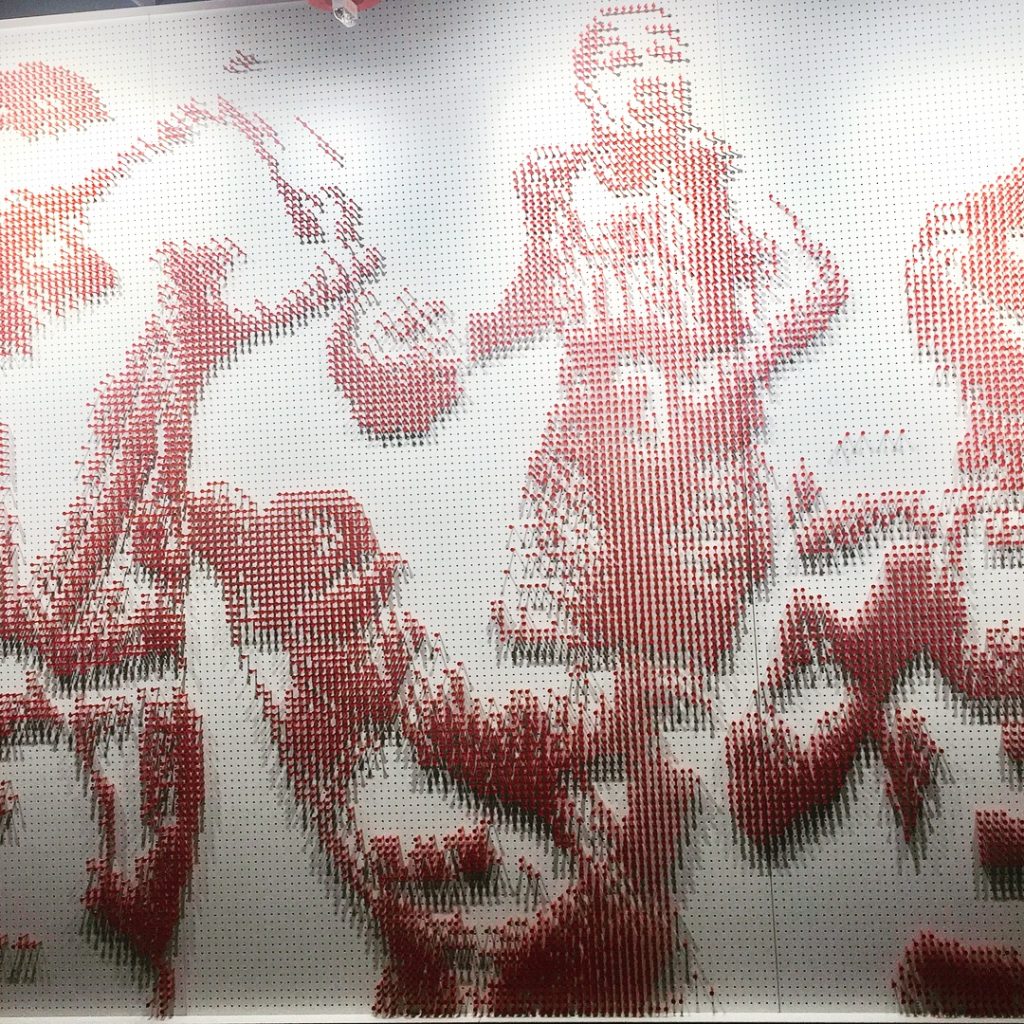 Tailgating
If there are crowds gathering for games, there are certainly crowds gathering for tailgating parties. Think coolers. Think red, plastic party cups. Think picnic blankets.
You can even roll out the artificial grass! And paper party lanterns add color and visual interest.
There are many other types of sporting events that are not necessarily team based but rather are hosted happenings that bring in participants and fans. Examples of this are marathons, bicycle races, golfing, swimming, and even skateboarding.
If you are stuck for ideas (who among us does not hit a creative block every now and then?), look to the major sports brands for inspiration. In their flagship stores, you will find everything from lockers and locker room benches to putting greens.
I was dazzled by the installations at the headquarters for Wilson Sporting Goods. Did you ever imagine using pegboard and golf tees to create artwork of athletes in motion? Or dozens of referee whistles for a similar task? That level of creativity and execution is a slam dunk. A touchdown. A home run!
Nostalgia
If your business tends more toward a vintage, eclectic vibe, the use of bright team colors and exaggerated quantities of props might clash. Feel free to mix in vintage and antique sporting goods, especially trophies. That creates a nod to the importance of the upcoming event while also acknowledging your store's brand.
Cheering on events of local interest, as well as any national sporting craze, is a sure way to create a little retail pep rally. Go Team Retailers!
Have an interesting display to share? Or a question about visual merchandising strategies for your business or your district? Visit www.windowsmatter.com for more information.