If there's one thing that Mary Liz Curtin strives for as a retail proprietor, it's fun.
Indeed, the secret to her success as owner of Leon & Lulu in Clawson, Michigan, is based on creating a fun store environment and building on that with merchandise that's meant to be used and enjoyed and with events that draw people together to have a good time. The store motto, in fact, is "Live well. Laugh often. Shop much."
"If you think about places that you like to shop, it's where you have a good time and where they are glad to see you. That is the spirit we've had here since we opened—a spirit of fun and generosity," explains Curtin, adding, "Our goal is if you come here and have a great time, you'll want to come again."
You might say that customers are rolling in the aisles at Leon & Lulu: In 2006, Mary Liz and her husband, Stephen Scannell, converted a former roller skating rink into their store. "We were looking for a space that would be large enough, and this was 15,000 square feet with a fabulous floor," recalls Curtin, who says that they tried to maintain the character of the building while creating an effective store design. "We kept a lot of memorabilia, and on weekends, we have girls skating around with free hot cookies."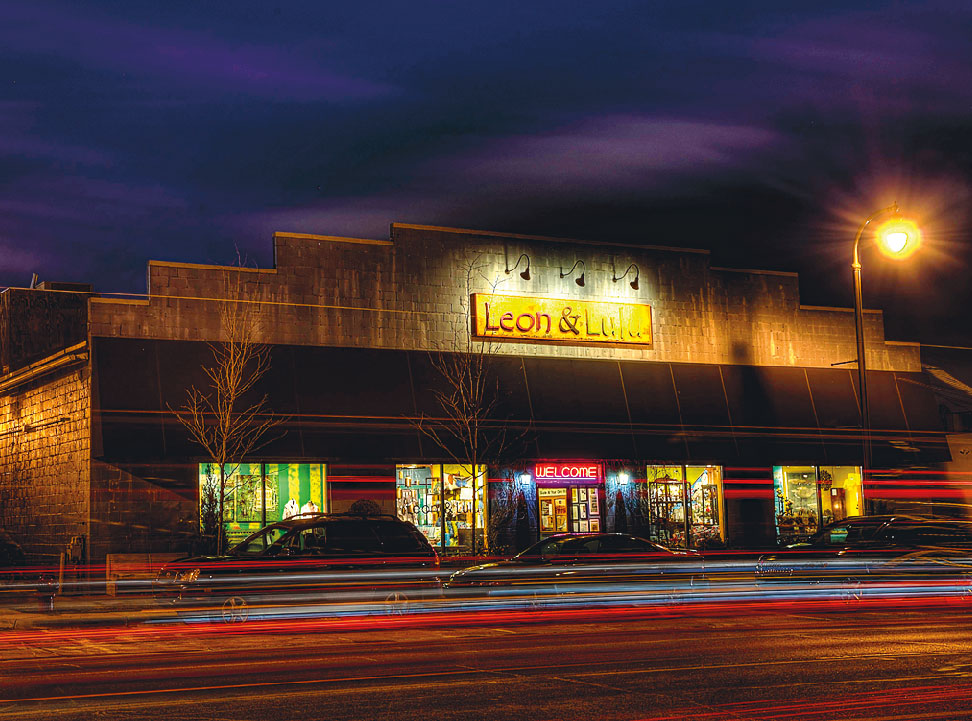 Curtin has maintained the welcoming, entertaining vibe of the place in other ways, too, whether offering customers a free cup of coffee or bag of popcorn or by creating a name for the business that evokes whimsy and sentiment. "Leon was our cat, and Lulu was our Rottweiler dog. We were looking for a name that would mean something to our family; plus, we loved the sound of it and the graphic for it—it makes people smile," she remarks.
Customers also smile while browsing Leon & Lulu's artfully arranged vignettes. The store offers a mix of gifts, accessories, furniture, personal care, home care and, more recently, women's clothing and shoes.
Commitment to Quality
While she's known for her spirit of fun, Curtin is also a seasoned retailer. Her mother was an interior designer and shopkeeper, and Curtin's husband owned a successful store in nearby Birmingham for 26 years.
She is unflinching in her standards. "We have a commitment to quality," she declares. To that end, Curtin scours various shows each year to find new products ("We go to more trade shows than anyone I know," she says with a laugh.) and is discerning when choosing original pieces from artisans, both on a local and international basis.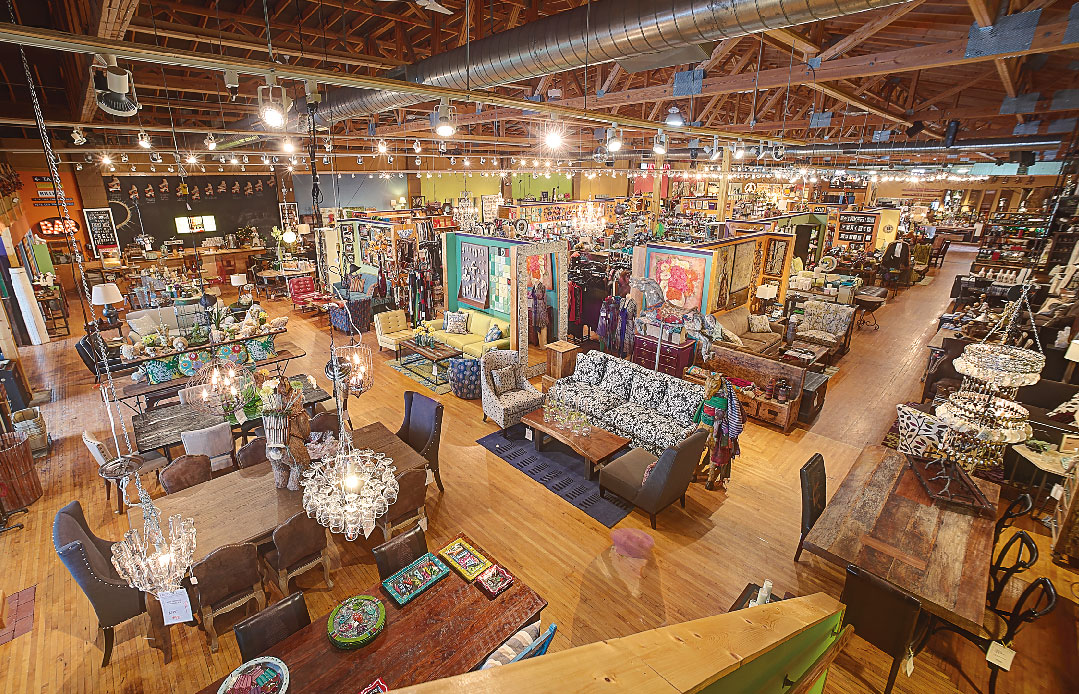 "We're in the Detroit area, so 'Buy American' has always been a very important thing here. And beyond that, customers like handcrafted things. They like knowing that I went to Peru, for example, and met someone who made that particular piece," she adds.
Not far from the metropolis of Detroit, Leon & Lulu is a destination for a variety of special events as well. Many of those events are for charity, as Curtin has offered the store as a location to host fund-raisers and other events for local charities and nonprofit groups.
Bringing Fun to Customers
In the beginning, when the store was new, events were a way for the couple to connect with the community and meet people. Over the years, though, becoming involved with such groups has become a true passion for Curtin, Scannell and Leon & Lulu's employees. "It's been very important to us," she reports, citing swanky fund-raisers as well as pet adoptions and blood drives.
As they support local charities, Curtin and Scannell also work to promote artisans in the area. Four times a year, Leon & Lulu holds an Artists' Market, where local artists can sell their works in the store. "It started as a girls' night out, but we had such a great response that we do it more often and have at least 35 artists in the store each time," Curtin says. The Artists' Market draws at least 2,000 customers to the store on those occasions. A similar event for local book authors also is a perennially popular day.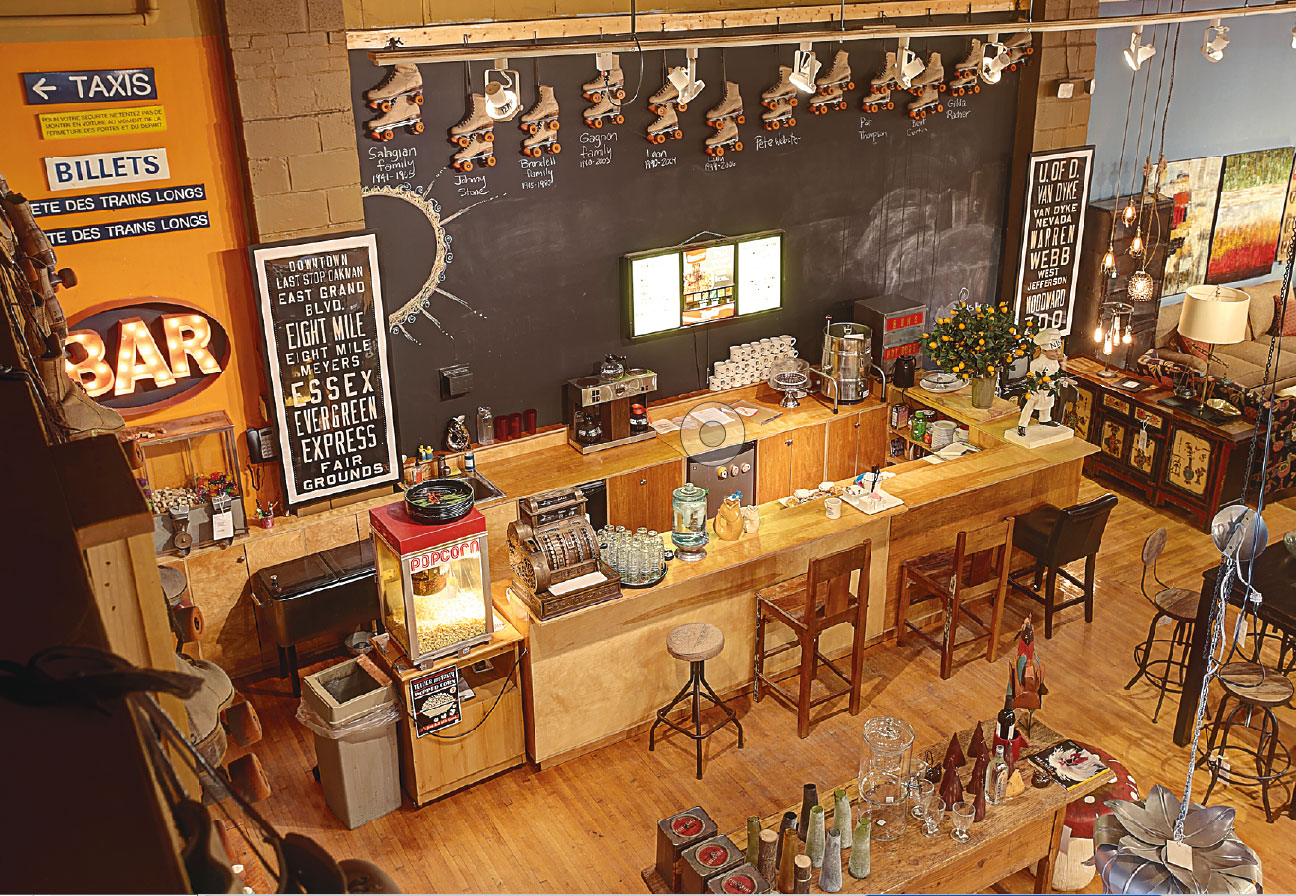 The special events held at Leon and Lulu not only run the gamut, but they creatively highlight the business and its offerings. On the anniversary of the store's opening, for instance, Curtin throws a party called Let Them Eat Cake, a baking event benefiting the American Diabetes Association that features diabetic recipes.
One of Curtin's favorite store-sponsored events of the year is the Goodbye Santa party. "It's the first Sunday of the year in January, and Santa comes to make one last visit to Leon & Lulu before he goes back to the North Pole. It's a chance for children to bring him thank-you cards and also bring a new unwrapped gift [for charity]," she explains.
Curtin's approach to special events is in keeping with her mission for the store. "We treat our store the way we treat our home—when we have a party, you can sit down," she points out.
That is also her philosophy about creating shopper-friendly, eye-catching displays. "When we decorate for the holidays, we decorate the way we do our house, with things like centerpieces and garlands," she says.
Looking ahead, the party continues, as Curtin and Scannell are renovating a former movie theater adjacent to their current roller rink turned retail emporium. They are rebuilding the marquee and transforming the lobby into a coffee shop, with espresso drinks and bakery items, as well as adding retail space.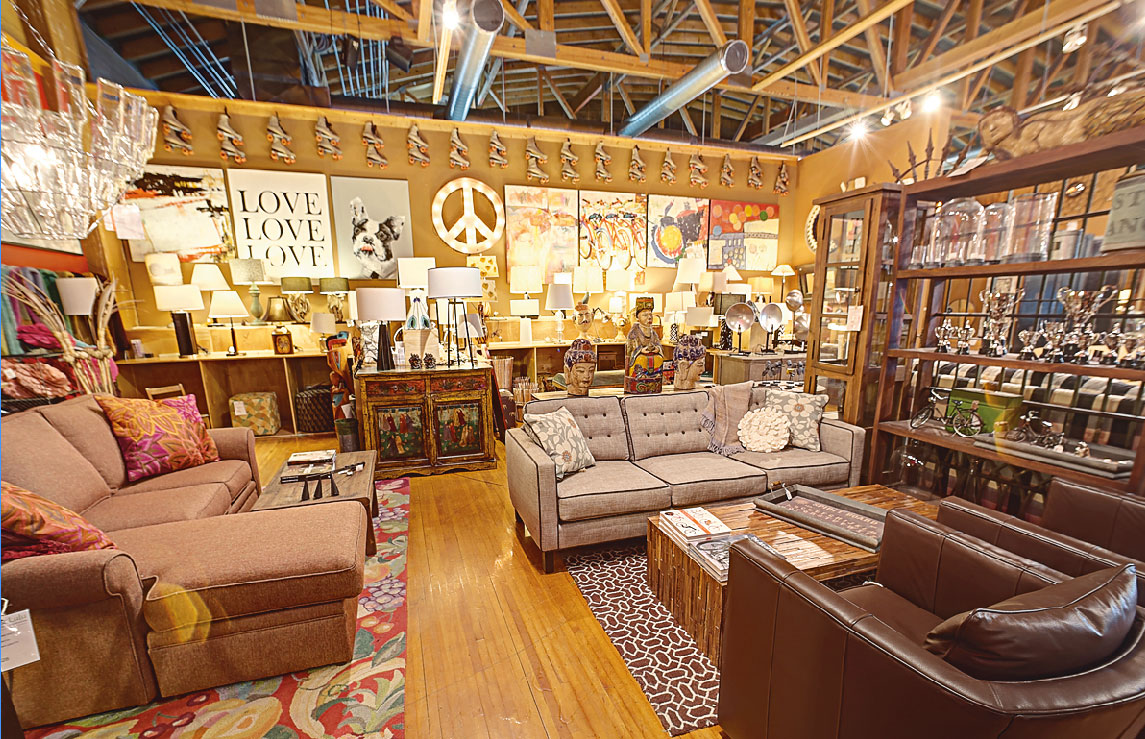 While she plans for the future, Curtin ponders how her experiences have affected her and her view on her business. "Being an independent retailer is a wonderful thing. We are having a great time, and people like coming here," she says. "One of the best things that happened to us was during the first year we were here. A couple of women who had lost their husbands would come into the store when they were feeling blue and told us that having a happy destination to go to meant a lot to them. I think it means a lot to a lot of people. And to us, it means that what we do is so much more than just selling a table or a bar of soap."
What is your most unusual display piece or prop?
"The electronic scoreboard at the back of the store. It came with the rink and dates to the roller hockey league days."
Knowing what you know now, what would you have done differently in your business?
"I would have worried less and slept more at the beginning."
What one item were you unsure of when you ordered, but then it sold much better than expected?
"There have been lots of these, but as soon as they start to sell, I forget I ever doubted them and pretend I knew what I was doing all along. As a category, clothing has been far better than we ever hoped."
Have you ever had a celebrity come into your store?
"Sorry, that is a need-to-know thing. The Secret Service demands discretion."
What is your favorite spot in the whole store?
"Standing in my office on the mezzanine looking out over everything and listening to people laughing as they shop."
You can find more images of Leon & Lulu's HERE.
Photography by Dan Wonsch