Pride and Country Village consists of multiple unique stores authentically themed to take visitors back to days gone by. The Village Shoppes aim to appeal to a wide variety of tastes with the charm of a country setting in Saginaw, Michigan.

Owner Barb Schian is sometimes referred to as a "maverick retailer." She opened the business in 1989 out of necessity after having trouble making ends meet. They couldn't afford Christmas gifts, so she made all the Christmas gifts that year. Subsequently, a shop owner offered to carry her handcrafted goods. She expanded her offerings and officially launched her business in the basement of the family home. The Woodshop became the "heart" of Pride and Country, which continues today.

In 1991, Barb and her husband, Tom, purchased a nearby farm with existing buildings to be Pride and Country's new home. They rehabilitated the farmhouse into their first 1,200 square-foot store. Between 1991 and 1997, they refurbished or moved multiple buildings to become a village.

Today, the Saginaw Michigan Gift Shops: Pride and Country Village boasts over 40,000 square feet of pure shopping joy. It consists of specialty shops that make it so much more than a traditional gift store. Pride and Country Village is the largest country store in Michigan and they have had over one million visitors walk through their doors since they opened their first store in 1991.

The historic buildings that house the shops of Pride and Country Village have stories all their own. From their 1904 Farmhouse, the 1899 Schoolhouse, 1929 train and depot, and 1909 original barn, to the relocated farm buildings that comprise the outdoor center, each historic building within the village is as unique as its merchandise inside.

The Farmhouse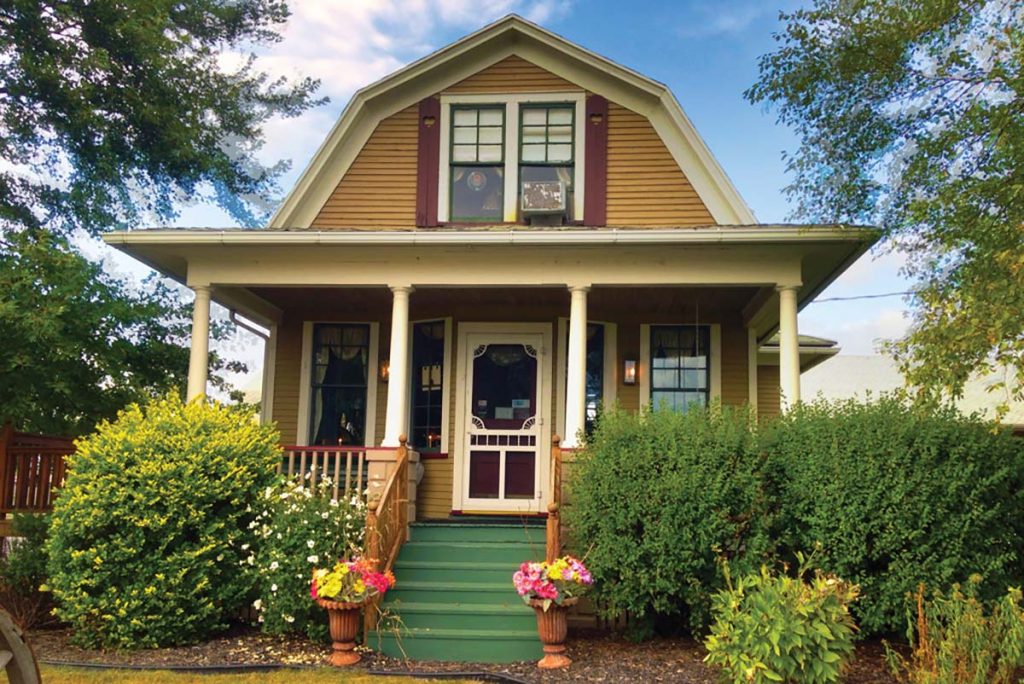 When Barb originally opened the 1904 Farmhouse, she wanted to be noted for home furnishings. "The smaller gift items paid the bills, but I want my focus to be on the whole house," she said. The store, which now includes five levels of fine home furnishings, includes one-of-a-kind, custom handcrafted wood furniture and accent pieces from their wood shop. For over a quarter century, Pride and Country craftsmen have been building, painting, staining, and assembling quality pieces of furniture.

1899 Schoolhouse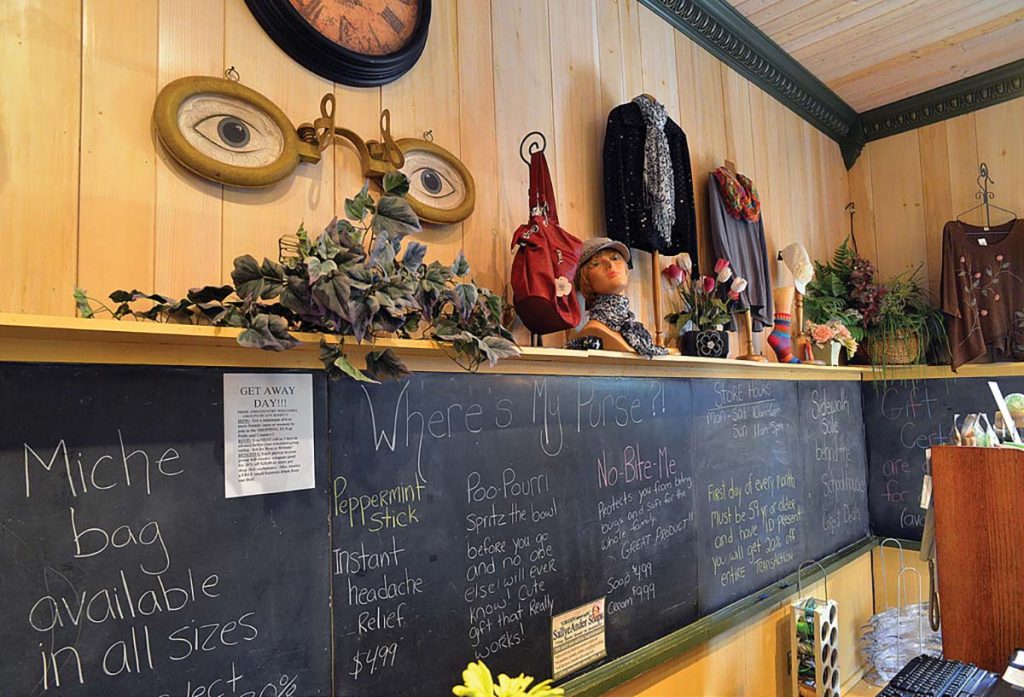 In the 1899 Schoolhouse Fashion Boutique, you will find all the best-selling current fashions and accessories to go with them. From purses and wallets, to scarves, hats, jewelry, clothing, soaps, and lotions, you're sure to find at least one "must have."

The Barn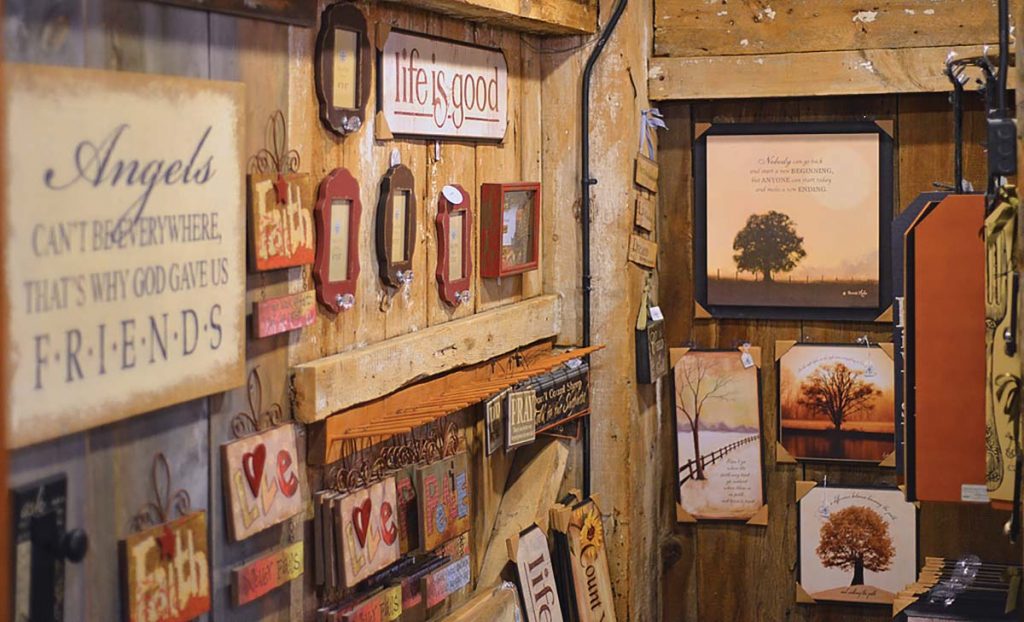 Guests can also experience the charm at the remodeled 1909 Pride and Country Village Barn. The 7,200 square-foot barn is home to the Design Center, Deli, General Store, and Gifts to Go. It took four months and $400,000 to turn the historic building into a usable shopping area. The Schians won the "Barn of the Year" award in the state of Michigan and the barn has been in national magazines because of its uniqueness. "The men enjoy looking up at the ceiling and at the walls while their wives are shopping," Barb commented.

The Design Center

The Design Center offers accessories to turn a house into a beautiful home. It carries wallpaper, borders, wall decals, lighting, and a large assortment of in-stock window treatments and rugs.

The Deli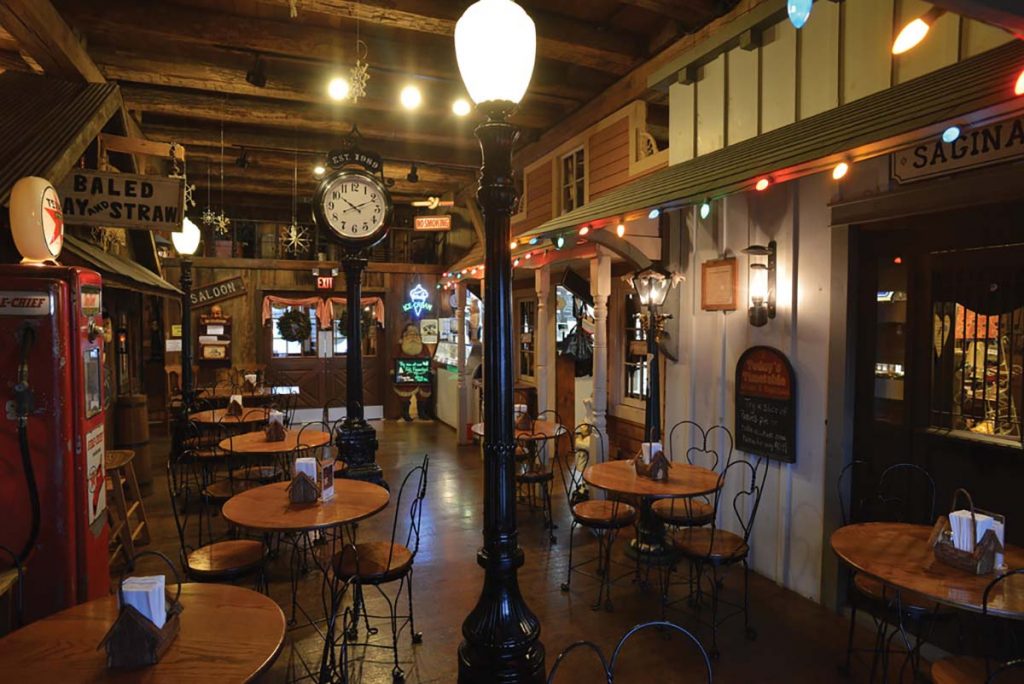 The sit-down Pride and Country Deli serves a variety of homemade delicious sandwiches, paninis, subs, wraps, soups, salads, and mouthwatering desserts.

General Store

The General Store offers award-winning gourmet coffee beans, teas, dip mixes, jams, old-fashioned treats, cookbooks, cookie cutters, and kitchenware.

Gifts to Go

Gifts to Go has numerous inspirational and "thinking of you" gifts such as cards, signs, trinkets, worded plates, and other beautiful gifts.

The Mill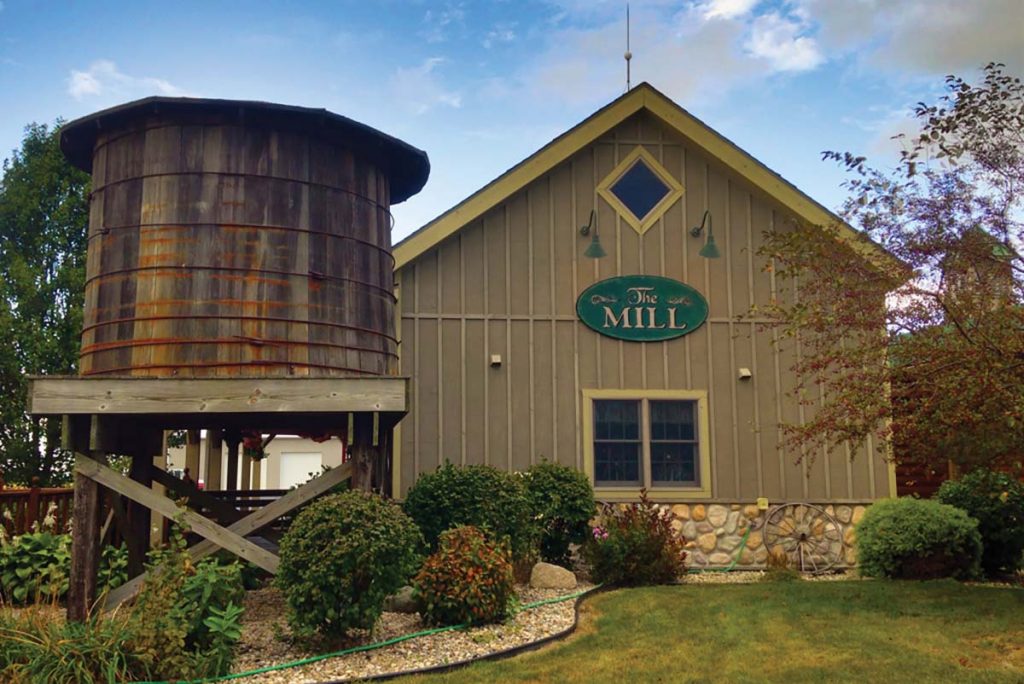 The Mill is Pride and Country Village's seasonal shop. In January, the store offers Valentine's Day, St. Patrick's Day, Easter, and spring items, and then changes over to summer with pool, beach, lake, cabin, porch, garden, and floral merchandise. In September, it features fall and Halloween décor and gifts, and in November, it becomes a Christmas and winter wonderland featuring gorgeous wreaths, garlands, florals, and flags. In the 1920 Mill Candle Shop, customers can find numerous types of candles and accessories.

Tumbleweed Farms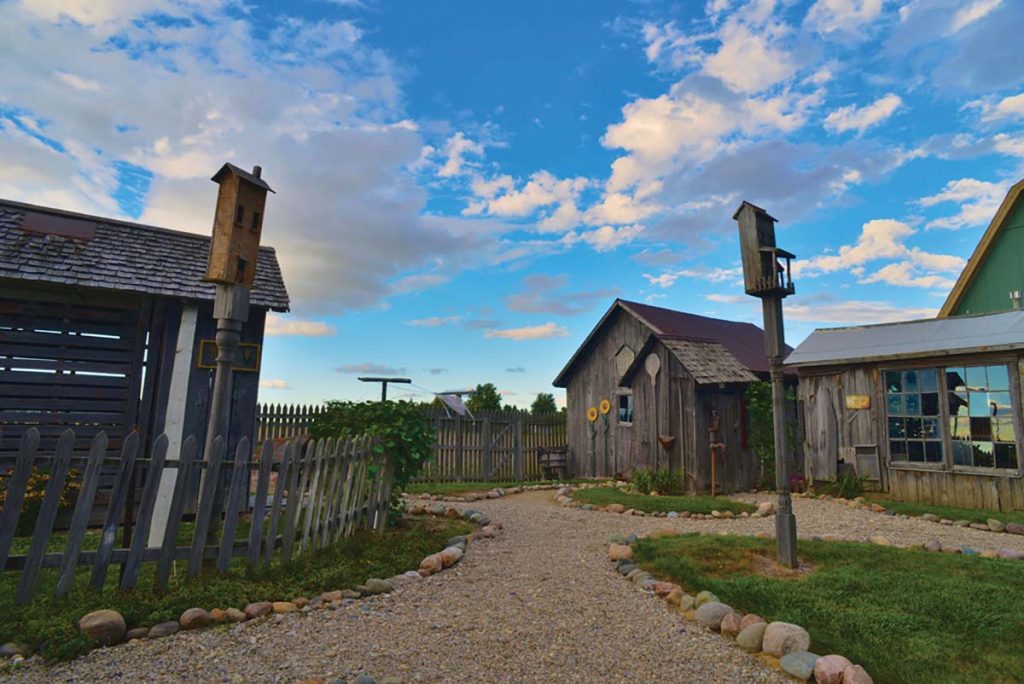 The Tumbleweed Farms outdoor garden features eight authentic farm buildings relocated to Pride and Country Village from local farms. Open seasonally from Memorial Day through Labor Day, the garden center is used to grow seasonal vegetables and herbs for the Deli. Visitors are welcome to wander through the country garden pathways.

The Train and Depot

The 1929 Train and Depot is the most photographed area at the Village. All ages enjoy the sound of the train whistle.

The Caboose

All aboard the 1934 caboose for ice cream treats. Open Memorial Day through Labor Day.
All the historic buildings that comprise the Pride and Country Village Shoppes have been lovingly restored to reflect days gone by. "We felt it was important to restore the barns and make them part of the business," Barb said. The business "took on a whole different personality. It really made a difference and made us feel like a real country store."

"It was really a labor of love," Tom Schian said. "We could have built something new, but it wouldn't be the same." To retain some of the old building charm, Barb hired a barn restoration expert from Pennsylvania. While he worked on changing the purpose of the building, Tom gives all the credit to his wife for the concept. "She had all these ideas in her head," he said. "It is pretty amazing."
Saginaw Michigan Gift Shops: Pride and Country Village Facts at a Glace
Location: 5965 E. Holland Road, Saginaw, MI 48601
Website: www.prideandcountry.com
Email: info@prideandcountry.com
Phone: 989-754-5807