Smart Retailer knows that gift retailers are too busy to sift through the sea of social-media advice that you can find online, so we did some sifting for you. Store owners who are using social media don't have to figure out the best social media image sizes — there are several online services and blogs that have done that for you. So here's our summary of the best guides and tools for creating social media images.
HubSpot's Cheat Sheet of Social Media Photo & Image Sizes
HubSpot, which is a leading CRM, produced this article several years ago but keeps it updated. The infographic is actually from social-media management service Spredfast. Besides the huge infographic, there's a nice list with image sizes that can be used as a resource and is our favorite part of this page.
Sprout Social's Always Up-to-Date Guide to Social Media Image Sizes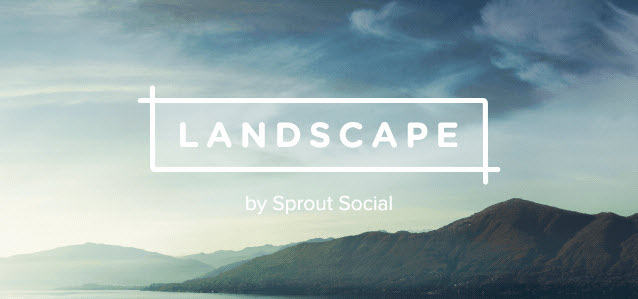 This social-media service has created all kinds of great resources for people like business owners as part of its outreach program. Along with its social media image sizes guide, there are links on this website to numerous other resources. This social media images size guide is a little long and not as easy to read as some of the infographic-based guides, but it is very detailed, and you might like some of the other resources linked-to from this page.
What we really like about Sprout's service related to social-media image sizes is the Landscape product, linked-to from the picture above and again linked here. Landscape will actually resize and crop your images for you, and you can change the settings based on which social platform you're using.
Omnicore's Social Media Cheat Sheet 2017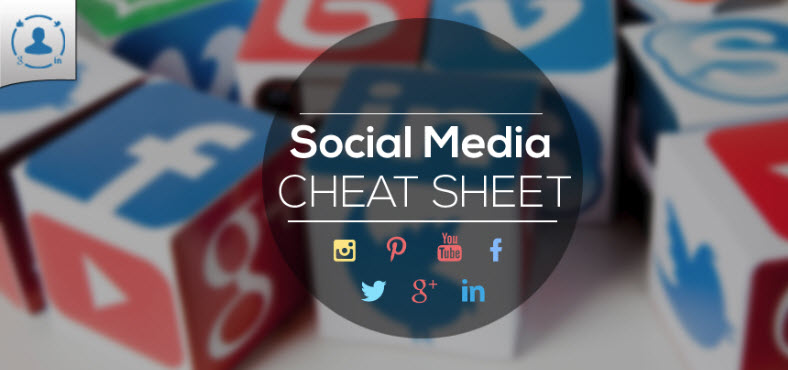 The Essential Social Media Design & Sizing Cheat Sheet
Omnicore is a social-media advisement company and their cheat sheet is our favorite because its graphics are so easy to read. You'll want to save the URL as a favorite in your browser because it's too long to print out the entire guide. There's also a chart of sizes at the bottom like our other favorite infographics.
Honorable Mention: Shop Local Graphics from Snap Retail
This isn't a guide but rather a batch of prepared images that stores can use for social-media marketing during special events and holidays. Snap Retail creates these social-media images both for its customers and as marketing materials (meaning you can download them but they'll get your email address). Learn more here.
Our Favorite Social Media Image Tools
If you know how to create images yourself and have good resizing and cropping skills, our favorite guide is the Omnicore Social Media Cheat Sheet.
But you should also try Sprout Social's Landscape service and see if it helps you easily resize and crop your images. Often that kind of service works for one person and not the next, so you'll want to give it a try yourself.
The conversation is never over. Your fellow retailers need your help. Use the Comments section below to let us know which services and guides you use.
More: Small Business Social Media Tips