According to a survey conducted by The Coca-Cola Company, more than 40% of people hosted a party during a recent holiday season and around 70% went to at least one party. This shows just how big a role entertaining plays in our holiday routines. So, how can retailers help ensure they have a seat at the holiday entertaining table?
1. Don't delay.
As fourth quarter approaches, retailers across America will be gearing up for holiday gift-giving and home entertaining. The holidays seem to start earlier and earlier every year. We all see the decorations up at the big box stores before Halloween is even over and corporate parties usually kick off right after Thanksgiving. This means your guests will be planning their parties earlier too, so even if you're not ready to decorate yet, set a holiday party preview early in the pre-season to give your guests an idea of what they can expect and purchase for their big event.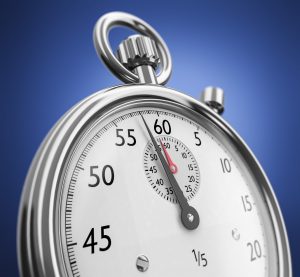 2. Deck your halls.
Pull out all the stops and get everyone in the holiday mood with a festive spread. Set the table, deck out the tree, and bring in a jazzy saxophone player to get everyone in the holiday spirit. Do it right. Set the standard for your guests and show them how it is done. Establish your business as a tastemaker, or an expert in holiday entertaining. Accept that a well-executed holiday open house can be pricey up-front, but setting the tone early in the season will establish that your business is a happy haven in a sea of pushy holiday sales clerks and seasonal shopping madness.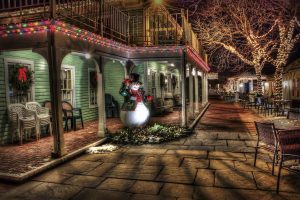 3. Add gourmet products to your selection.
Add gourmet food products and cookbooks to your lineup, and provide samples at events. Help your customers plan events by providing recipe suggestions and decorating tips, as well as offering food and beverage accessories in grab-and-go locations. Source a really great hot spiced cider. Serve it to your guests and sell it on your shelves. Handcrafted marshmallows make a great addition to a yummy hot chocolate, and they also make excellent stocking stuffers.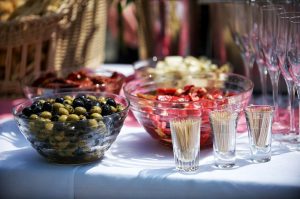 4. Find what's hot in specialty cocktail and bar trends.
As consumers prepare to host family and friends for the season's holidays, retailers should create exciting displays of table settings and barware offerings to inspire their customers.
Dedicate a display table to showcase the tools needed to create specialty cocktails, such as cocktail recipe books, jiggers, muddlers, multi-piece cocktail tool sets, stirrers, and small-batch bottled bitters, as well as novelty barware items, like freezable cocktail or beer glasses, oversized ice molds, automatic wine bottle openers, and wine charms.
5. Look at tabletop décor trends.
In recent years, copper was a clear trend in home entertaining and tabletop décor. Consumers could expect to find copper cocktail shakers, flasks, ice buckets, coasters, shot glasses, serving trays, cheese knives, and more on store shelves from specialty retailers. In addition to copper, designers have also been adding more metallics in general in matte, shiny, and hammered finishes. Another recent popular design trend in the barware category has been steel mixed with warm wood accents. Whatever the trends may be at the time, be aware of them when making your buying decisions.
Another big trend has been portable beverageware like unbreakable wine "'glasses," insulated bottles and canteens, and tumblers. During the last holiday season, they were among the top gifts partly because they make affordable and practical gifts for just about anyone. Perhaps you've received a water bottle or travel mug that's become your own daily accessory. Maybe it has a logo of a favorite brand, or maybe it's customized, or eco-friendly. Whatever the case, everyone needs to drink fluids, so portable beverageware works for everyone.
6. Offer gift wrapping.
Even if you have to bring in extra staff, offer gift wrapping as a service for your guests. Offer it for free if you can. It will help set your business apart from the competition. Also realize that many people don't plan ahead. They will literally stop at a store on the way to a party to pick up a gift and a card. Don't make them go to another store to buy a gift bag and tissue or, even worse, show up at the party with no wrapping.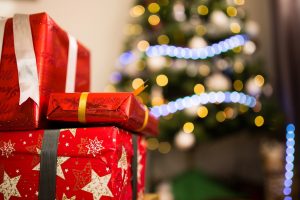 7. Don't forget the hostess.
Not only can you increase sales by selling to the hostess with the mostest, but you can also make money by selling hostess gifts to the party guests. Remind invitees not to show up empty-handed; rather, make an impression with a unique hostess gift. In my shop, we find that items in the $20 price point work best for this gift category. We will also prepackage some items together and wrap them in cellophane. A pack of beverage napkins and a whimsical spreader or wine stopper beautifully packaged will stand out among the sea of wine bottles.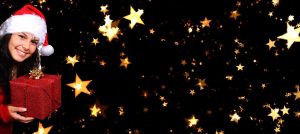 8. Think outside the box.
Consider adding an assortment of activity or conversation starters like card or board games. Many New Year's Eve celebrations culminate in a rousing group game of some sort. If you thought board games were dead, think again. Games are HOT! This gift segment is growing, and the trend can probably be attributed to the desire for fun experiences, especially when they can be shared with friends and family. Whether it's nostalgia for simpler times or a sweet escape from our world of screens, games are in vogue. The adult games category is fast-turning, growing in popularity, and seeing a large increase in assortment. So consider stocking up on more adult games in the next holiday season — especially in markets with a high population of young adults, since games seem to be a big hit with this demographic.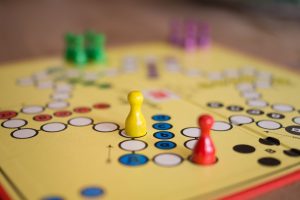 9. Extend your hours within reason.
Especially in the two weeks leading up to Christmas, smaller retailers may want to consider extending store hours to accommodate their customer's busy holiday entertaining and shopping schedules.
Recognize that there are all kinds of holiday parties and entertaining possibilities. Classrooms often have Christmas parties, and parents will want to send a gift to the teacher. Then there is the secret Santa office party that takes place in thousands of offices across the country. In my experience, these gifts usually hover in the $15-$25 price points. There are also the often-overlooked Christmas birthdays, holiday bridal parties, and Christmas weddings, and bunco and book clubs. There are a million excuses to throw a party!